Joe Namath is a highly-regarded football figure, especially among New York Jets fans. He was the starting quarterback of the only Super Bowl-winning Jets team. He is famous for not only leading the team to victory against the Baltimore Colts, but also for guaranteeing a victory days before the game.
That win immortalizes his spot in the NFL timeline and makes him the subject of numerous conversations. Unfortunately for him, he's generating discussions for the wrong reasons this time around. Namath has been accused of allowing sexual abuse at his 1972 football camp.
In a report by the New York Post's Carl Campanile, Philip Lyle Smith claimed that Philip Foglietta sexually harassed him at a Joe Namath Instructional Football camp 51 years ago. Before he passed away in 1998, Foglietta coached for Brooklyn Poly Prep Country Club, the school where he abused several students, as later revealed.
•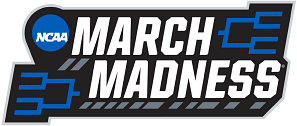 Court papers filed by Smith alleged that Foglietta abused him multiple times when he was just 12 years old. Smith also claimed that he received special perks at camp, including Namath's involvement, in exchange for the alleged grooming.
This development has one football fan saying:
"Bro really did sell his soul for that Super Bowl"
Another Twitter user posted the line that a boy might have said to "Shoeless" Joe Jackson during the 1919 Black Sox scandal investigation.
"Say it ain't so, Joe"
Here are other reactions regarding accusations against Joe Namath for allegedly allowing sexual abuse to persist at his camp.
Smith allegedly received perks, including lunch with Namath and the camp instructors. He also reportedly got preferential treatment in having photos with Namath. Smith filed the case under the now-expired Child Victims Act, which removed the statute of limitations.
---
Smith stayed silent about his Joe Namath camp experience until Penn State's sex abuse scandal
Smith started sharing his story after the sexual abuse scandal at Penn State erupted. His wife noticed he was irritable after long-time Nittany Lions head coach Joe Paterno enabled assistant coach Jerry Sandusky despite knowing about the accusations as early as 1998.
Smith compared his story at Joe Namath's camp to what happened at Penn State. Eventually, Sandusky was convicted on 45 counts of child sexual abuse in June 2012. He was sentenced to 30 to 60 years in prison. The NCAA also penalized Penn State with a four-year postseason ban, scholarship reductions, vacating of wins from 1998 to 2011, and a $60 million fine.
As Campanile wrote, Namath's lawyers did not respond to comment requests.
Edited by Lance Fernandez