Sean Payton shockingly announced his retirement from being a head coach prior to the start of the 2022 NFL season.
However, after spending one year as a studio analyst for NBC football coverage, he decided that he wanted to unretire. The only catch is that he desired to join a new team rather than his prevous one, the New Orleans Saints.
Many teams expressed interest in acquiring the well-respected head coach and widely-accepted offensive genius. After weighing all of his options, Sean Payton decided that the Denver Broncos were the best for him. The Saints officially traded him there shortly after, finalizing the transition.
•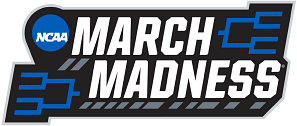 In a shocking recent development, Pat McAfee recently announced during an epsiode of the "Pat McAfee Show" that Payton is rumored to have turned down an ownership stake in the Tennessee Titans in favor of coaching the Broncos in 2023:
"Payton allegedly was offered a percentage of a team. I think the Titans, whenever he was a free agent, he ended up going to the Broncos instead. But that was all rumor. I don't know if any of that was ever real, and I've never asked Payton."
While it may sound a bit shocking at first that Sean Payton would potentially pass up an ownership stake to coach the Titans, he likely did so because he's seeking a Super Bowl ring. He probably doesn't consider the Titans legitimate contenders and wasn't going to unretire without competing for a ring.
The Arizona Cardinals were one of the main teams aggressively pursuing Payton, but he may have felt the same way about them as he allegedly did the Titans.
He instead chose the Denver Broncos coming off a disastrous 2022 NFL season in their first year with Russell Wilson as their starting quarterback, finishing with a 5-12 record.
Payton must believe that he can turn things back in the right direction for Wilson, or else he wouldn't have agreed to join them as their head coach. If anyone can do it, it's likely Payton, one of the best offensive coaches in recent NFL history.
He helped Drew Brees lead the league in passing seven times, while eclipsing 5,000 yards an NFL record five times. This is likely why the Broncos were willing to make a bold trade for their new head coach.
Who did the Broncos trade away for Sean Payton?
In order to acquire Sean Payton, the Denver Broncos were forced to make a trade with the New Orleans Saints because he was still technically under contract.
The Broncos sent the Saints a first-round pick in the 2023 NFL Draft as well as a second rounder in 2024 in exchange for Payton and a third-round pick in 2024.