Pat McAfee is not known for sugarcoating matters. While speaking on his show about the issues related to the Denver Broncos recently, Russell Wilson's quarterback question came up.
When Wilson joined from the Seattle Seahawks to the Broncos last season, the expectation was that they would become immediate Super Bowl contenders. They had one of the better defenses and good offensive tools on the other side of the ball.
It was thought that getting a Super Bowl-winning quarterback like Wilson will change the dynamic around the team. Instead, what happened was that the Denver Broncos finished as one of the worst teams in the league and missed the playoffs berth.
•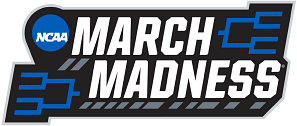 Due to the trade, they ended up losing their high picks to the Seattle Seahawks in the draft as well. They fired Nathaniel Hackett and hired Sean Payton to get the team back on track.
One person who believes the quarterback can resurrect himself is Pat McAfee. But before getting to that part, he minced no words in explaining how bad the 34-year-old was for Broncos last season. The broadcaster said that Wilson played inadequately, scraped about, and got dominated by his opponents.
"Took a lot of scraping last year. Played a lot of sh*t football, on the field, got buried hard. Those are the types of things. If you think about the way he operates as a human, like that's all, he's wearing all that," McAfee said.
Pat McAfee believes that Russell Wilson has the capacity to redeem himself this season
Despite his harsh criticism of Russell Wilson, Pat McAfee was clear in saying that he still has faith in the quarterback's ability. He is banking on the star to lead the Denver Broncos out of the doldrums.
"I am very excited to see this reborn Russell Wilson. It feels good… and there is a chance that he is, you know what I mean? He's back," McAfee said.
A key change that McAfee bases his excitement on is the hiring of Sean Payton. The former New Orleans Saints coach has a wealth of head coaching experience and is known to do well with undersized quarterbacks like Drew Brees, and now Russell Wilson.
Whether Pat McAfee is right in his assessment or not will be known come the end of the upcoming season.