Los Angeles Rams general manager Les Snead made the mantra, "F**k them picks," famous following his team's Super Bowl victory after the 2021 NFL season. He notoriously wore a shirt with the exact quote on it during their victory parade to celebrate winning the ring. He followed it up by going on the podium, surrounded by fans of his team, and gave this epic quote:
"F**k them picks. We'll use them to go win more Super Bowls."
•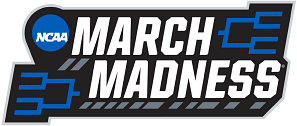 Les Snead was referring to his aggressive approach to building the Rams' roster that would eventually win a Super Bowl. He infamously traded away many of their NFL Draft picks to acquire superstar players over the last few years. His philosophy was to basically sacrifice future stability for short-term success. By winning the ring, he accomplished his goal.
The after-effects of trading away long-term assets for short-term weapons appear to be catching up with the Rams. The following year, after winning the ring, they finished the 2022 NFL season with an extremely disappointing 5-12 record.
While part of the reason are major injuries, including Matthew Stafford, Aaron Donald, Cooper Kupp, and Allen Robinson II, they were struggling even when healthy.
Les Snead recently commented on his infamous catchphrase during an interview with the LA Times:
"I will admit that any time you probably say something like that, you're going to eat those words at some point in time. If we truly believed in effing them picks in that sense of the word, we'd just give them to our division opponents. We've definitely taken the draft serious. We think it's really the heartbeat, right, of the franchise. I truly intended to say, 'We effed these picks to win Los Angeles a Super Bowl championship.' So, I always knew I was going to eat those words at some point."
Snead seemed extremely confident in his approach when the Rams were winning the Super Bowl. Now that their 2022 NFL season has been an epic failure, he may be walking back his aggressive comments just a bit.
Most significant draft pick trades by Rams GM Les Snead
Les Snead first began his quest to swap future picks to win immediately in 2016. He traded away a package of draft picks, including two first-rounders, to move up to select Jared Goff.
Over the next couple of years, he proceeded to acquire Brandin Cooks, Marcus Peters, and Sammy Watkins for first- and second-round picks. None of these players were with the team for the Super Bowl season.
Snead continued dealing out draft picks to build his championship roster. He sent out massive packages of draft compensation to acquire Matthew Stafford and Jalen Ramsey, headlined by four first-rounders. He also sent out more draft stock in a deal to acquire Von Miller on an expiring contract.
Snead hasn't made a pick in the first round since the 2016 NFL Draft when he selected Goff. The Rams don't have a first-round pick in the 2023 NFL Draft. His next opportunity will come in 2024, unless, of course, he trades it away first.
Edited by Akshay Saraswat