The career of Darrelle Revis will forever be associated with the term "Revis Island."
The former New York Jets cornerback was so good during his prime that all Rex Ryan had to do was assign Revis to cover the best wide receiver of the opposing team, and sure enough, that receiver couldn't produce. This led to the coining of the term "Revis Island", a reference to his spot on the field.
Now, more than five years after his retirement, fans couldn't help but notice how different his physique was during his Pro Football Hall of Fame introduction. With the Jets and the Cleveland Browns facing each other to open the preseason, much of the focus was on Revis' body instead of the game.
•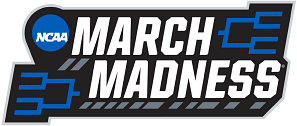 Many fans mocked his physique, claiming that "Revis Island" has now turned into a continent:
Darrelle Revis inducted into Hall of Fame
A first-round pick in the 2007 NFL draft, Revis was nearly unbeatable in his prime. He was an essential member of the team that last made the playoffs in 2010, when they lost in the AFC Championship Game to the Pittsburgh Steelers. He also made three straight First-Team All-Pro appearances from 2009 to 2011.
A fourth came in 2014, when he was a champion with the New England Patriots, although he did not extend his deal with the franchise. He also played for the Tampa Bay Buccaneers and the Kansas City Chiefs, and had a second stint with the Jets but with not much success.
His accolades speak for themselves. Apart from the four All-Pro nods, he was voted to the Pro Bowl seven times, is a member of the New York Jets Ring of Honor and made the 2010s All-Decade Team.