Super Bowl 57 will feature a matchup between Patrick Mahomes and Jalen Hurts, two players who are the frontrunners to win the MVP award this season. Both the Kansas City Chiefs and Philadelphia Eagles were the first seed in the AFC and NFC respectively, and deserve to play in the Super Bowl.
Another star who will be present at this year's Super Bowl will be Rob Gronkowski, who will be there to kick a field-goal. However, prior to it, Gronk made an appearance on national television and predicted the winner of the upcoming Super Bowl.
•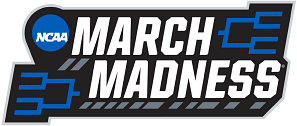 Here's what Rob Gronkowski said about Super Bowl 57 on The Tonight Show Starring Jimmy Fallon:
"The Eagles kind of, you know, got like a free pass yesterday. Like, like, get out of jail car for free. Everything went their way up. I was at the game. I mean, I'm not saying that they didn't deserve it. They definitely dominated the number one defense in the league."
He added:
"They dominated the Giants before the week before. I'm sorry, I know we're in New York, but in Kansas City, they did enough. They're always scrambling. They always get the job done. They definitely do. Patrick Mahomes always rolling around the pocket, Travis is always open. They just get it done, they do, and I would say Philadelphia has been playing more more like a team throughout the whole season. I'm gonna go with the Eagles."
The New England Patriots players aren't often seen supporting the Philadelphia Eagles, but Gronk is certainly rooting for Jason Kelce and the Eagles to defeat Travis Kelce and the Chiefs in Super Bowl 57.
Whether or not the Eagles win remains to be seen, but the game is going to be spectacular as both teams are playing extremely well.
---
Patrick Mahomes and Jalen Hurts will create history at Super Bowl 57
Patrick Mahomes and Jalen Hurts will become the first ever black quarterbacks to go against each other at a Super Bowl, and it will be a historic moment. Both players fought against each other in the race for MVP throughout the season, and now have the opportunity to take their team to the promised land.
The Chiefs have significant experience playing on the greatest stage, which may provide them with an advantage over the Eagles, for whom this is not a common occurrence.
---
If you use any of the above quotes, please credit The Tonight Show Starring Jimmy Fallon and H/T Sportskeeda.