During his NFL career, Rob Gronkowski dominated defenses on a weekly basis. He established himself as one of the greatest tight ends in league history.
Since his retirement, Gronk has become one of the most entertaining media personalities in the sports world. He frequently makes appearances on various shows and rarely disappoints the audience with his unique sense of humor.
Gronkowski lived up to his reputation during a recent appearance on the 'Up And Adams' show. Host Kay Adams asked him about his experience playing at Mile High Stadium. As a member of the New England Patriots, he faced the Denver Broncos in that stadium six times during his career. Broncos fans are known to be notoriously rowdy.
•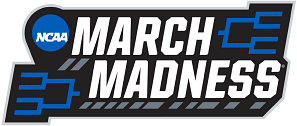 Rob Gronkowski had this hilarious response:
"Why you gotta bring back that memory? But yes, they are. I love going to Denver and I love playing in Denver. Also, you got that little advantage with the Mile High Club. Going there and breathing the air. You know, I think I said that wrong.
"I was saying it as football terminology. So you gotta be in a different kind of shape when you are up there, is what I was trying to say. And because of the breathing, you're like 5,000 feet up in the sky. Above sea level. So that definitely plays as an advantage as well. What else was I saying? I got thrown off a little bit, my dog just ran by my office."
Rob Gronkowski didn't answer the actual question, but his response was entertaining. Kay Adams wanted to know more about the 2015 AFC Championship game. The Denver Broncos defeated the New England Patriots 20-18. It was one of the many epic duels between Tom Brady and Peyton Manning. Gronkowski was dominant in the loss, as he usually was in games against the Broncos.
Rob Gronkowski's NFL career against the Denver Broncos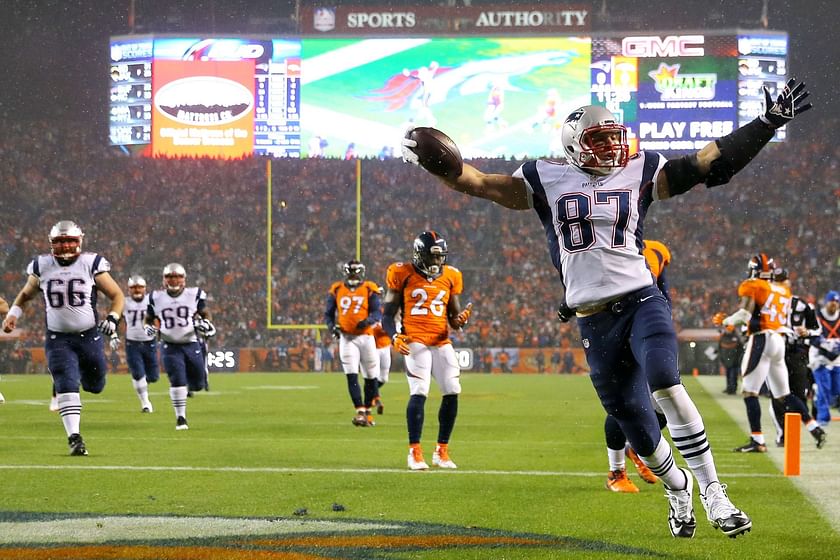 Rob Gronkowski put together a signature performance in that AFC Championship game. He recorded eight receptions for 144 yards and a touchdown. In his only other postseason meeting with the Broncos, he was even better.
He recorded 10 receptions for 145 yards and three touchdowns during their AFC divisional round matchup in 2011. The Patriots won 45-10 and went on to face the Baltimore Ravens in the AFC championship.
Gronkowski was a bit less dominant against the Broncos during the regular season, but his numbers were still solid. In seven appearances, he averaged six receptions and 70 receiving yards. He also recorded three touchdowns. Six of those games were during his time with the Patriots.
His final game against the Broncos was on September 27, 2020, when he was a member of the Tampa Bay Buccaneers.