Shannon Sharpe has had enough with quarterback Aaron Rodgers and the drama with the Green Bay Packers. On Tuesday morning, on FS1's "Undisputed," Sharpe and Skip Bayless discussed how the Packers are reportedly done with the quarterback's yearly drama. Sharpe said that they should have been done with the quarterback's antics years ago.
Sharpe said that he took advantage of the fact that the Packers gave him the time and space each season to contemplate his future. The 54-year-old thinks Rodgers isn't giving the team what they need to win a title.
He said that the entire discussion was about his dark retreat, hallucination trips, and other off-the-field adventures, but never about his performance on the field.
•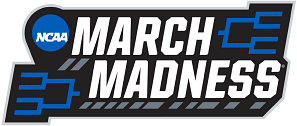 "Ya'll mean to tell me that you're just getting to this point? After five, six, seven, eight years of his indecisiveness. After him giving you, 'oh, I don't know, I think I'm going to go on a retreat', I'm gonna drink some scotch, now tequila. Yada, yada, yada. You should have been putting your foot down. He's the type of guy, the more you give, the more he'll take.
"And you've given, and he's taken, taken, taken. And, he hasn't reciprocated that. Oh, who wouldn't want a Super Bowl-winning quarterback, well, when's the last time he won one? I understand that you went on that retreat, but tell us about that game you lost. I understand that you started hallucinating and lost 25 pounds but tell us what happened against Jimmy Garoppolo and the 49ers."
Sharpe finished by saying that the Green Bay Packers need to contact Aaron Rodgers and tell him that they have had enough and are ready to move on. Saying that he has only brought one Lombardi Trophy to Green Bay in 15 seasons as the starting quarterback.
---
Could the Packers trade QB Aaron Rodgers to the Jets?
While Aaron Rodgers wanted to use his time in the darkness retreat to decide his future, the Green Bay Packers may have made their own decision. All indications over the last few weeks is that the Packers are ready to move on from Rodgers and give backup quarterback Jordan Love the opportunity to start.
On Tuesday morning, many NFL insiders, including Trey Wingo and Ian Rapoport, quoted sources that said that a trade to the New York Jets may be in the works. The Packers have apparently granted the quarterback, permission to speak with the Jets. Which could be the first steps in working out a trade for the quarterback.