Stephen A. Smith was left in no doubt that Tyreek Hill is the scariest receiver in the NFL right now after the Miami Dolphins won against the Los Angeles Chargers in their opening game of the 2023 season.
In their 36-34 win, the Miami offense was what won them the game. The Chargers were not bad as they put up more than 30 points but their defense had no answer to the brilliance of Tyreek Hill and his combination with Tua Tagovailoa.
The wide receiver ended the game with 11 receptions for 215 yards and two touchdowns. It was his efforts that ensured that his quarterback ended up with 466 yards and three touchdowns. It was a dominating performance from Tyreek Hill and he accounted for nearly half the yards of the total offense his quarterback posted.
•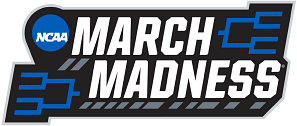 Stephen A. Smith could not help but marvel at his brilliance and said the Dolphins player was a superstar. He even went so far as to dare anyone to contradict him, saying,
"Listen y'all: I dare anyone — absolutely anyone — to show me a receiver great, more scarier, than (Tyreek Hill). This brother is a flat out superstar. A Superstar. He is destroying the (Los Angeles Chargers) secondary! Unreal!"
Tyreek Hill could break some long-standing records if he keeps up this pace
Before this season began, Hill was of the mind to get a record of his own. For most wide receivers, reaching 2,000 receiving yards in a season is the holy grail. Calvin Johnson got closest for the Detroit Lions with 1,964 yards in a season.
To put the Cheetah's performance into perspective, if he continued at this rate for 17 games this season, he will end up with 3,825 yards. Forget, 2,000 yards, he would be close to 4,000 and well above 3,000. Such was the dominance of his performance against the Chargers.
In terms of touchdowns, the most any player has ever scored in a season is 31. LaDainian Tomlinson did so for the San Diego Chargers in 2006, when he got 28 rushing touchdowns and added three more receiving scores. If Tyreek Hill keeps scoring at least two touchdowns per game this season, he will end up with 34.
Of course, this might be a one-off performance and it is unlikely he will reach the numbers that are being talked about above. But the fact that we are even having this conversation shows how great a performance this was from the Dolphins wide receiver today.