ESPN media personality Stephen A. Smith has criticized United States President Joe Biden and the Democratic Party. He shared the criticism during his recent appearance on Sean Hannity's program on FOX News.
Hannity sarcastically asked if Biden was a "cognitive master." Smith replied:
"I'm not going to say he's a cognitive master. I'm not going there. What I can say to you is that I think that there's an abundance of people who could do better.
•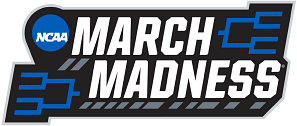 "And I hate the fact that in 2023 we have a bunch of liberal candidates out there that think that he's the guy. What the hell is wrong with you?"
Hannity pressed on, calling Biden a "cognitive mess." However, Smith passionately responded:
"Excuse me. I'm not going to label it that way, Sean. What I'm going to tell you is this. I'm looking at him, and I don't like what I see. I'm not impressed with what I see, and I've been very concerned with what I've seen and the fact that he's going to be 82 years of age at election time."
"If he were to win the election, then he'd be in the White House until he's 86 years old. I think, in the year 2023, it is utterly embarrassing that the liberal side has him as their best candidate."
Smith added:
"What does it say about you when that is the best candidate that you can give the left? That is ridiculous! That's not a knock against Joe Biden. That is more of an indictment of the Democratic Party."
Hannity and Smith's conversation shifted to Joe Biden and the Democratic Party after discussing former New Jersey governor Chris Christie.
Smith said:
"I'd vote for [Christie] before I'd vote for any of the Democratic candidates that I've seen. That's not the same with [Ron] DeSantis or [Donald] Trump."
While Stephen A. Smith was born in New York, he also has a house in New Jersey. It's not the first time he has criticized Biden for his age either.
Meanwhile, Joe Biden will be up for re-election in 2024 as the incumbent US President. Conversely, the Republican Party will select its candidate, with Christie, Ron De Santis, or former president Donald Trump as potential front-runners.
---
Stephen A. Smith indicates support for ESPN's new hires, especially Pat McAfee
While exchanging pleasantries, Sean Hannity said to Stephen A. Smith:
"When I read that somebody else, a new hire at ESPN, is being paid more than you, no, you are the star at ESPN. You get paid more, period."
The FOX News host referred to the contract Pat McAfee received for joining the sports network. Andrew Marchand of The New York Post estimates McAfee's five-year contract at $85 million.
However, Smith is gracious for the opportunities ESPN gave him.
"I've been treated very well. And when my time has come again, I'll be treated very well again. I'm not concerned. Don't worry about me. Everything is good."
Based on his current contract, Smith receives an estimated $13 million from ESPN annually. He used to be the network's highest-paid talent until Troy Aikman and Joe Buck agreed to $18 million and $15 million annual deals.
Stephen A. Smith also hosts the "K[no]w Mercy with Stephen A. Smith" podcast on Audacy's Cadence13, tackling non-sports topics.
Edited by Anantaajith Raghuraman