Texans offensive lineman Laremy Tunsil is certainly not waiting around to find out what he plans to do after his NFL career is over. He knows that football is a sport where the end can come suddenly. Ask all the players who were released this week as the teams cut down their rosters to size.
Speaking to "The Pivot Podcast", Laremy Tunsil highlighted what he plans to do once he's done playing. He said that music is his passion and that's where he wants to invest, while also having his company deal with other creative drives he has.
"I have this company called Devine Tree. It's like a creative umbrella, like a central hub that powers our pursuits in sports, fashion, music, training, whatever you want to name it.
•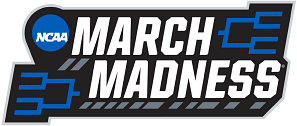 "And I actually want to invest in studios because my passion is music, I love music, so I'll always want to be around music when I'm done playing. So I want to invest in studios."
He added that he would like to have a place where local artists can perform, and he also expressed a wish of having his own record label:
"I actually want to have like this vinyl shop and in the back is like this speakeasy like to have a bar speakeasy.
"They had these days where local artists can come perform or we can have like a little speakeasy night. I want to start like a record label maybe like, you know, I want to have my hands in a lot of pots as much as I can."
Laremy Tunsil is looking to diversify as much as he can, but music remains his driving passion in any business venture after he's done playing in the NFL.
---
How close is Laremy Tunsil to retirement?
Laremy Tunsil made it to the Pro Bowl last season in what was a disappointing season for the Houston Texans. They finished with the second-worst record in the league, which highlighted the talent that the former Miami Dolphins player still has.
He was selected by the Dolphins in the 2016 NFL Draft as the 13th overall pick. However, he was let go and joined the Texans in 2019 and has three Pro Bowl selections with them.
He is just 29, and there seems to be a lot of time still for him to play at a high level. However, Laremy Tunsil knows that football is a brutal game, and he seems prepared for any eventuality.