Rob Gronkowski will always be remembered in NFL history as a key member of the New England Patriots dynasty that dominated the league for two decades. He later joined long-time quarterback and close friend Tom Brady with the Tampa Bay Buccaneers to win another Super Bowl ring.
While his NFL career has made him a Patriot and Buccaneer, Rob Gronkowski admits that he grew up as a huge Buffalo Bills fan. He's from the Buffalo area, making the Bills his hometown team. He also acknowledged that his dream as a kid growing up and playing football was to one day be a Bill himself. He ended up with the Patriots, one of the Bills' biggest rivals.
Gronkowski apparently ended his Bills fandom when he was selected by the Patriots in the 2010 NFL Draft. The Bills allegedly had the opportunity to select Gronkowski, but they passed on him. This made him angry with the franchise.
•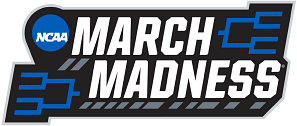 Rob Gronkowski discussed the situation on an episode of the New Heights podcast with Travis Kelce and Jason Kelce.
"I'm right from Buffalo, New York. I grew up a Buffalo Bills fan. I mean, my favorite player, Takeo Spikes. Such a football name as well. Also, they had Eric Moulds, Andre Reed... When I was going through the draft, they were pick number I think 40, and I went pick number 42. And I mean they were also pick number eight, but when they passed me up there, I knew I wasn't going."
Gronkowski continued:
"I'm like, 'These assholes, I'm gonna remember that one.' No, it was actually pick number 41. They know they passed me and then I was pissed. Kind of, I was like, dude, like I could have just played for my hometown team. They don't have a tight end and they passed me at 41, and then the Patriots traded up, actually from the Oakland Raiders to number 42 and got me at number 42. And right there on the spot, I was just like, 'Oh, like after Bills?' They didn't want to take me, same conference and all that. I was a Bills fan growing up all the way to that moment right there."
Who did the Buffalo Bills select in the 2010 NFL Draft instead of Rob Gronkowski?
Rob Gronkowski is accurate in stating that he was selected by the New England Patriots with the 42nd overall pick in the 2010 NFL Draft. He is also correct that the Buffalo Bills owned the 41st pick. He had a legitimate chance of being selected by the team he grew up rooting for, but the Bills chose to go a different route.
The Bills instead selected defensive lineman Torell Troup with their 41st overall pick. While Rob Gronkowski put together one of the best careers by any tight end in NFL history, Troup recorded 31 career tackles. He lasted three seasons with the Bills before spending a year with the Las Vegas Raiders and eventually retiring early in 2015.