TikTok star Allison Kuch might be happily married to Isaac Rochell but Nick Jonas used to be her crush at one time. She confessed as much when she put a TikTok video with both the men.
It starts with her admitting her crush on Nick Jonas. Then she reveals how she is now happily married to Isaac Rochell and compares the two men. See the video below.
•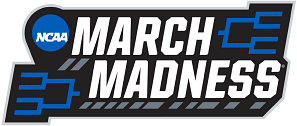 Isaac Rochell and Allison Kuch happily married as Nick Jonas finds love with Priyanka Chopra
Nick Jonas is currently married to Indian actress Priyanka Chopra. He has previously dated Miley Cyrus, Selena Gomez, Delta Goodrem and Olivia Culpo.
While Allison Kuch did not date or marry her childhood crush, she found her own sweet love with Isaac Rochell. She started dating the football player in 2014 while they were both at the University of Notre Dame.
In 2018, she graduated and moved to Los Angeles for her job. Her partner was playing for the Los Angeles Chargers at the time, having been selected by them in 2017. That helped them reconnect again after she had stayed back in Indiana for a year as he began his NFL journey.
She began her TikTok career in 2019 and quickly gained a following. In July 2020, Isaac Rochell proposed to her and she said yes. They married in April 2021, in Cabo San Lucas but revealed they had eloped prior to that. She confirmed that it was in December 2021 that they had actually gotten married prior to the destination wedding.
Since then, they have had there own share of challenges. The pandemic was not easy for anyone and his job has taken him from Los Angeles Chargers in 2020 to three different places in the last two years. He returned to Indiana to play for the Indianapolis Colts in 2021. In 2022, he ended up playing for two teams: the Cleveland Browns and the Las Vegas Raiders. Currently, he is a free agent.
During this entire period, Allison Kuch has stood by him. Even when he is not playing, he has featured prominently on her social media appearances. A particular theme in them has seen her pranking him from time to time. One particular gag that has found purchase is her calling him 'Mr. Kuch'.
As he awaits for a defensive end-needy team to call him, he and his wife are living it up on social media. Wherever Isaac Rochell ends up, he can rest assured that Allison Kuch will have his back.