TJ Hockenson, the top tight end for the Detroit Lions, was sold to the Minnesota Vikings in a trade for a few draft picks. As part of the agreement, two draft picks will also go to Minnesota.
Detroit entered the season with great aspirations to compete for a wildcard spot. However, they dropped to 1-6 following their 31-27 defeat to the Miami Dolphins in Week 8. The Lions' defensive line has been among the poorest in the league, and their offensive unit has been unable to stay fit.
•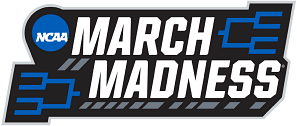 ---
TJ Hockenson trade details
The Minnesota Vikings will get the following:
Tight End, TJ Hockenson
2023 fourth-round pick
2024 conditional fourth-round pick
Detroit Lions get:
2023 second-round pick
2024 third-round pick
This deal may look odd on paper as the Lions are giving up a player and two draft picks in exchange for two draft picks.
---
TJ Hockenson's Contract
Hockenson's $9.4 million fifth-year clause keeps him contracted through the 2023-24 campaign. After then, his rights are under Viking authority. Therefore, the Lions are not subject to any cap obligations.
---
The implication of the trade for both teams
The Lions currently hold five of the first 65 picks in the 2023 draft after trading Hockenson. However, the exact distribution of the picks is obviously subject to change depending on how the remaining portion of the season plays out.
After tight end Irv Smith Jr. sustained a high ankle sprain in Week 8 that might keep him out for up to eight weeks, Hockenson immediately fills a need for the Vikings. Tuesday saw Minnesota place Smith on injured reserve.
This move by the 1-6 Lions indicates that they have likely given up on this year and are turning their attention to 2023 and beyond.
The transaction makes a lot of sense for the Vikings. Their offensive unit has had great success with Justin Jefferson and Adam Thielen as targets, but the group lacked a potent third option. While tight end Irv Smith Jr. ranked third on the team in catches with 22, he was only averaging 7.6 yards per catch. No. 3 receiver KJ Osborn has put up some nice performances but hasn't been reliable.
---
TJ Hockenson trade grade
Vikings: A-
Lions: C-
The only thing keeping the Vikings from an A+ is the fact that they've lost draft picks that could prove to be important in the future. However, they did secure themselves a solid tight end moving forward. The Lions, on the other hand, lost an important piece of their offense as they bank on strong draft classes for the next two years to capitalize on their second- and third-round picks.
---
When was TJ Hockenson drafted?
TJ Hockenson was drafted with the eighth overall pick in the first round of the 2019 NFL Draft out of Iowa. He recorded impressive numbers in his two seasons with the Iowa Haweyes. His 2018 campaign was especially remarkable as he recorded 46 catches for 717 yards and six touchdowns. He even contributed on the ground with a four-yard rushing touchdown.
Across his two seasons as a Hawkeye, he totaled 70 receptions for 1,037 yards and nine touchdowns as a key component in Iowa's offense.
Edited by Nicolaas Ackermann