Tom Brady retired from the NFL earlier this week and is spending time with his pals and former New England Patriots teammates Rob Gronkowski and Julian Edelman.
The ex-players linked up for Brady's movie "80 for Brady" during the showcase as it was released on Friday.
•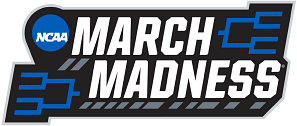 Edleman and Gronkowski have cameos in the movie, and the film is expected to gross around $10 million this weekend.
As of right now, the movie has received mixed reviews. It's been rated 63% by Rotten Tomatoes, 54% from Metacritic and a 4.9/10 from IBMD.
Brady's first tweet since retiring came Friday morning saying that now that he's retired, he has time to go see the "80 For Brady" film four times today.
Brady will finally have time to relax and spend more time with his family. According to TMZ, Brady won't rush into broadcasting as he just recently retired.
He inked a 10-year $375 million deal with Fox Sports last offseason as a color commentator once he decides to join the network. The move will kick current broadcaster and former NFL player Greg Olsen out of the No. 1 booth.
Tom Brady announced his retirement on Wednesday
While there was an original belief that Brady would likely be returning for a 24th season, he ended up retiring, he said, "for good."
Brady was set to become a free agent this offseason, with some speculating rumors of him joining either the Las Vegas Raiders, Miami Dolphins San Franciso 49ers or elsewhere for another season.
He retired with more Super Bowl victories (seven) than any franchise and is considered the greatest player in NFL history. He holds the NFL record in wins, passing yards, touchdowns, passing attempts and completions, and he finished his career with a passer rating of 97.2.
Edited by Joseph Schiefelbein