Tony Siragusa had a $6 million fortune at the time of his passing in June 2022, according to Celebrity Net Worth. He was 55.
Siragusa agreed a $6 million, four-year contract with the Baltimore Ravens in April 1997. The agreement resulted in an average pay every season of $1.5 million. A $6 million agreement in 1997 is equivalent to $11 million now after accounting for inflation.
Tony Siragusa spent 12 years in the league as a defensive tackle for the Ravens and Indianapolis Colts. He served as a side commentator for NFL games broadcast on the Fox Network from 2003-2015.
•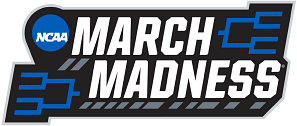 Before spending over a decade with Fox Sports, Siragusa spent 12 seasons in the NFL. He was a member of the Ravens defensive line, which many believe to be one of the greatest in NFL history.
As an undrafted free agent, Siragusa was signed by the Indianapolis Colts in 1990. He stayed with the group until 1996, before signing with the Baltimore Ravens at the start of the 1997 campaign.
He contributed to the team's record-breaking year, during which they surrendered the lowest points total of any team in the regular season. After beating the New York Giants 34-7, the Ravens claimed victory in Super Bowl XXXV.
Tony Siragusa's place in history is evident in the impression he has left on everybody he knew, worked with, loved, and spent time with.
---
How did Tony Siragusa die?
Siragusa said that his dad passed away from a heart attack at age 48, telling Howard Stern in 2012 that heart illness ran in his lineage.
The New York Post republished an interview with Siragusa from 2012 in which he discussed the passing of his father.
"My dad was cool and the greatest father in the entire world. Dad passed away from a heart attack when he was 48; I was in college. He passed away in my arms. If I pass away tomorrow, I instructed my wife to make me smile. Put some Sinatra on and keep going."
Siragusa also apparently died of a heart attack. He received CPR at a Toms River, New Jersey residence before succumbing, according to TMZ.