Who are the richest NFL team owners in 2022? Every year, 32 teams take part in the NFL and compete to win a Super Bowl. Becoming the owner of an NFL team is not an easy task. One has to have several zeroes in their net worth to purchase and manage an NFL franchise.
The most recent franchise that went on sale was the Denver Broncos, which was bought by the former chairperson of Walmart, Rob Walton. He now stands as the richest NFL team owner in 2022.
•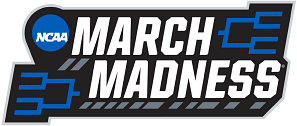 To further study how much money is involved in the ownership of teams, let's take a look at the top 10 richest NFL owners in 2022.
---
#10 Arthur Blank, Atlanta Falcons
Arthur Blank bought the Atlanta Falcons in 2002 for $545 million. Currently, the Falcons are worth $4 billion. Blank is the co-founder of Home Depot, which began in 1978 after he was fired from a regional hardware store.
After he retired from the position of chairman in 2001, he made plans to buy the Atlanta Falcons. He also owns a Major League Soccer team, Atlanta United FC. Arthur Blank's net worth is $7.5 billion, and he has pledged in 2012 to give away more than half of his wealth.
Net worth - $7.4 billion
---
#9 Robert Kraft, New England Patriots
Robert Kraft bought the New England Patriots in 1992 for $172 million. Under the leadership of Tom Brady, the Patriots won six Super Bowls and are now worth $6.4 billion. Kraft used to sell newspapers outside the Braves Stadium in Boston until he founded his paper and packaging business.
He has a net worth of $10.6 billion, and in 2019, he pledged $20 million to help fight hate crimes and antisemitism.
Net Worth - $10.6 billion
---
#8 Shahid Khan, Jacksonville Jaguars
Shahid Khan purchased the Jacksonville Jaguars from Wayne Weaver in 2011 for $770 million. He is a Pakistani-American businessman and the owner of Illinois-based Flex-N-Gate, an auto parts supplier, that he bought in 1980. His company has more than 69 plants and over 26,000 employees all over the world.
Net Worth - $10.8 billion
---
#7 Stephen Ross, Miami Dolphins
Stephen Ross has owned the Miami Dolphins since 2008. He founded Related Companies in 1972, before which he worked as a tax attorney.
Related Companies have developed or acquired $60 billion worth of properties all around the world. He also has stakes in Equinox Fitness, SoulCycle, and numerous restaurant chains. He has a total net worth of $11.6 billion.
Net Worth - $11.6 billion
---
#6 Stan Kroenke, Los Angeles Rams
Stan Kroenke is a real estate magnate who bought 30 percent stakes in the Los Angeles Rams in 1995. Two years later, he increased it to 40 percent and finally in 2010, he bought the remaining 60 percent of the Rams for $750 million. He also owns other sports franchises like the Denver Nuggets, Colorado Avalanche, Colorado Rapids, and the Arsenal Football Club in England.
Net Worth - $12.9 billion
---
#5 Hunt family, Kansas City Chiefs
Lamar Hunt founded the Kansas City Chiefs in 1959. In 2005, Lamar's son Clark Hunt joined the franchise as a chairman. Hunt's family is one of the richest families in America and has helped the NFL reach places. The Hunt family has businesses in real estate, oil, and gas. They also own FC Dallas and have stakes in the Chicago Bulls.
Net Worth - $15.5 billion
---
#4 Jerry Jones, Dallas Cowboys
Jerry Jones bought the Dallas Cowboys in 1989 for a then-record $150 million. Jones is a self-made billionaire who made his first million in oil investments in 1970s. Along with investments in drilling, he has also made his name in retail and residential real estate projects in Dallas.
Net Worth - $15.7 billion
---
#3 David Tepper, Carolina Panthers
David Tepper acquired the Carolina Panthers in 2018 in a $2.3 billion deal. He is one of the most successful hedge fund managers of his generation. He was head of the junk bond desk at Goldman Sachs, but in 1993 founded Appaloosa Management. His hedge fund firm manages around $13 billion.
In 2016, he relocated his business to New Jersey and in 2018, bought the Carolina Panthers. He has a net worth of $18.5 billion.
Net Worth - $18.5 billion
---
#2 Jody Allen and the Paul G. Allen Trust, Seattle Seahawks
Paul Allen bought the Seattle Seahawks in 1997 for $194 million. He was the richest NFL team owner until 2021. Allen also co-founded Microsoft with Bill Gates and owned the Portland Trail Blazers and had a stake in the Seattle Sounders. He passed away in 2018, and his sister Jody Allen is the current chairperson of the Seahawks.
Net Worth - $20.3 billion
---
#1 Rob Walton, Denver Broncos
Rob Walton became the richest NFL team owner when he bought the Denver Broncos for $4.65 billion in 2022. He owns the retail chain Walmart and is the 18th richest person in the world.
The team is owned by the Walton-Penner ownership group led by Rob Walton, Greg Penner, and Carrie Walton-Penner, including limited partners Mellody Hobson, Condoleezza Rice, and Lewis Hamilton.
Net Worth - $55.9 billion
Edited by Akshay Saraswat