The story of the 2022 NFL Los Angeles Rams seems to be going right in step with what many would refer to as a Super Bowl hangover. After going all the way last season, the L.A.-based franchise currently finds itself in third place in the NFC West with their playoff ambitions dwindling by the day.
With L.A. having retained most of their Super Bowl winning-squad, many expected them to pick up right where they left off. While the defense has continued to make big plays, the offense has struggled to get going. After Sunday's loss to the Tampa Bay Buccaneers, cornerback Jalen Ramsey had this to say:
"The defense should not have had to go back on the field. Simple. Gotta have some dogs who are gonna go get it. We shouldn't come to the sideline after a big stop like that and our coaches or the other side or whoever telling us, 'We gonna to need y'all one more time. We gonna to need y'all one more time.' Like what the f—? We just made a big stop, turnover on downs, with a minute and some change left and no timeouts for nobody."
•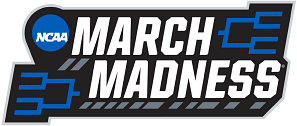 Ramsey was referring to his side's offense failing to run out the clock with less than two minutes remaining with the side leading 13-9. With 44 seconds remaining, Tom Brady and the Buccaneers pulled off a remarkable victory. But as per Ramsey, the defense should've never had to go back on the field:
"Gotta have some dogs who are like, man, f— all that, we are going to end this game right now. Good stop. We are going to end the game for y'all. We gotta play off each other in that sense. You know what I mean? That's what I mean by we should not have had to go out there. It is what it is. It ain't the first time that this has happened. This has happened multiple times this year, really."
---
Sean McVay hints at switching things up with Rams: "Changes have to be made"
With the Rams needing to turn things around fast, the onus is on HC Sean McVay to turn the tide. While the coach mentioned that changes need to be made, he didn't specify in which department:
"Adjustments have to be made. We can't continue to go on like this. And what that looks like, I don't necessarily have the exact answers right now."
The coach, though, took ownership of his team's poor start and vowed to turn things around soon:
"I'm a big part of this. I have to do better... I have to be able to do my part first and foremost for them to be able to do theirs. And that's where you always look at. You want to look inward first."
McVay's team has ground to make up as the playoffs inch closer. And getting a win against division-rivals Arizona Cardinals come this Sunday would be a good place to start.
If you use any of the above quotes, please credit Rams.com and H/T Sportskeeda.
Edited by Souryadeep Mazumder