A tiff between Kirk Cousins and Jared Goff might not be out of the question. They play for the Minnesota Vikings and Detroit Lions, respectively, two divisional rivals in the NFC North.
After Tom Brady's retirement and Aaron Rodgers' trade to the New York Jets, the NFC is lacking in heavyweight quarterback battles, and everything seems concentrated in the AFC. So, it's not a surprise to see a new storyline emerge.
What, though, is surprising is what the beef seems to be about. It's not about how the two quarterbacks who led their teams last season, which saw them both finish above the more vaunted Aaron Rodgers in the win-loss column. Neither is it about how they will do in the future.
•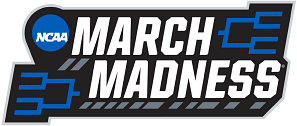 Instead, the whole kerfuffle seems to be about which quarterback wears chains better. Cousins rocked them last season in leading a fun team to comeback wins, and now Goff seems to be stepping in on the ride, too.
As is expected in the age of social media, that set of a round of grumbling between Detroit and Minnesota fans. Each accused the opposing quarterback of being lamer or a loser while pushing up their own.
One said on Redditt:
"See your loser QB is already a wanna be"
Here are some of the responses to the affair that we curated from Reddit:
---
Why did Kirk Cousins and Jared Goff wear chains?
Kirk Cousins wore the chains last season after a sensational 20-17 win over the Washington Commanders.
While returning on the plane, the Minnesota quarterback went topless and rocked the chains. It was a special occasion for him, as he beat the team he used to play for before moving to the Vikings.
It was not the first instance he had worn those chains, but it went viral at the time. Previously, Kirk Cousins had worn his teammates' chains after wins against the New Orleans Saints and Miami Dolphins.
Since then, it has become a mark of faith in your quarterback when you give your chains for him to wear.
By that same metric, Goff has the full support of his teammates, as safety Tracey Walker was seen putting the necklaces on him as Kerby Joseph cheers them on. It was part of a media shoot rather than an impromptu celebration by Kirk Cousins. Nevertheless, a public display of faith is nothing to be scoffed at either.
Who wore it better will likely be answered once the season is over. At the moment, though, the top two quarterbacks in the NFC North will hope that their on-field exploits do all the talking.