Week 1 of the NFL season is officially upon us and Survivor Pools are in full swing.
Survivor Pools are something many NFL fans do, whether it's for fun with their friends or co-workers or in pools for plenty of cash. It's a tough game to go through as fans will have to decide if they take it week-by-week or try and plan out their picks weeks in advance.
In Week 1, only three games have a spread of six or more points so it does make this week hard.
•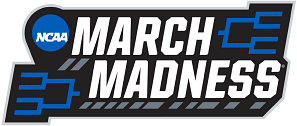 However, the most likely picks this week will be the Baltimore Ravens who host the Houston Texans on Sunday afternoon. Baltimore is a 10-point favorite which is the biggest this week.
The Ravens are the much better team on paper as Houston will have rookie quarterback CJ Stroud making his first NFL start.
The other three teams that will likely get plenty of picks in Week 1 are the Washington Commanders over the Arizona Cardinals, the Minnesota Vikings over the Tampa Bay Buccaneers, and the Jacksonville Jaguars over the Indianapolis Colts.
Favorites and Underdogs: Week 1 Survivor Pool Guide
Week 1 of the Survivor Pool should see contestants only pick betting favorites, as there is no need to take an underdog in Week 1.
Later on in the season, contestants will need to take an underdog as they will have limited teams, but in Week 1, picking the biggest favorites is what people should do.
The biggest favorites and percentage of chance of winning are:
Baltimore Ravens -500, 83.3% chance of winning
Washington Commanders -310, 75.6% chance of winning
Minnesota Vikings -250, 71.4% chance of winning
Jacksonville Jaguars -238, 70.4% chance of winning
Survivor picks strategies for Week 1
The biggest strategy for Week 1 is simply surviving. There is no need to be fancy and take an underdog or a close game to save a team.
In Week 1, the Washington Commanders is the best team to pick in my opinion as they are at home against the Arizona Cardinals, who will likely be the worst team in the NFL. Washington doesn't have a ton of games they will be big favorites in, so picking them now makes some sense.
I'd save the Baltimore Ravens for Week 3 against the Indianapolis Colts, so the Commanders, Vikings, and Jaguars would be the three teams I'd pick between.
Poll : Who will you be picking?
1 votes