Aaron Rodgers entered this week as a quarterback that was publicly understood to be weighing his future on a serious level by some. Others believed he was just milking the attention. However, to many analysts and reporters following the story, this offseason felt different.
As the weeks turned into months, analysts began centering on the quarterback's dealings with the New York Jets. Basically, not only was it one of the top stories of the offseason up to that point, but the reporter who got the exclusive news on the quarterback would win big things for his or her network and their career. As such, reporters circled like hawks around the quarterback, probing him for answers.
On March 15, No. 12 revealed that Dianna Russini and Adam Schefter were two of the reporters who claimed to have texted him about his decision. He denied receiving any texts and also responded to the reporter's attempts to reveal anything on the Pat McAfee Show. Basically, he said, "Nice try. Lose my number."
•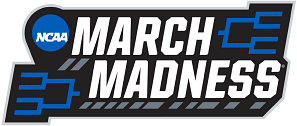 Will Aaron Rodgers reach the playoffs in 2023?
Schefter quickly posted a response on Twitter, showing an alleged screenshot of the message that was sent by the quarterback. The message said, "Lose my number. Good try tho."
The posted screenshot of the conversation raises several red flags. It's unclear if it was posted in jest or in self-defense, but the screenshot lacks several pieces of evidence that would corroborate that he did text the quarterback. The biggest omission is what the insider said to the quarterback. It only shows what the quarterback allegedly said in response.
Also, there is no dated timestamp on the text, meaning he could have set up a fake contact as "Aaron Rodgers" and had another person text him. As it stands, this is merely a case of "he said, she said."
---
What else did Aaron Rodgers reveal on the Pat McAfee Show?
The biggest takeaway from the long conversation between No. 12 and the show was that the quarterback was preparing to leave the Packers. He essentially said goodbye to his former team on the program, repeatedly explaining that most of the front office isn't around anymore from the day he joined the team.
Rodgers also did what he could to be as graceful as possible in the interview, giving thanks to the fans and what the organization has done for him. He said that he intends to play for the Jets.
The 39-year-old revealed that he was 90 per cent retired when he went into his infamous darkness retreat. When he emerged, something had changed and he realized he wanted to continue playing.
Of course, there has been no official commitment between the two teams. On the record, he is still a member of the team that drafted him. However, everything else indicates that he has basically moved on from the team in his mind.