Ronnie Hillman, a retired running back for the Denver Broncos, had a long battle with liver cancer in hospice. He died on Wednesday, December 21.
Derek Wolfe stated on Hilman before his death:
"He's got terrible liver cancer, and he's in hospice right now. It does not appear to be good. I'm putting it out there that he has pneumonia just to wish him well."
•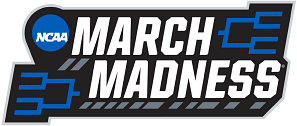 Orlando Franklin, a veteran NFL player, requested prayers for Hillman on Twitter.
Hillman's relatives verified that he was receiving hospice treatment after being stricken with renal medullary carcinoma, which "typically strikes youthful African Americans with sickle cell traits."
Young people of African origin with sickle cell genes or other sickle hemoglobinopathies that can induce inflammatory reactions in red blood cells are more likely to develop renal medullary carcinoma, a rare kidney cancer.
Ronnie Hillman's family issued an announcement before his death.
"As a family, we hope beyond hope and have faith that we can move mountains. We also realize that God's will does not always follow our own. Therefore, as a family, we submit to the will of our Almighty God."
Ronnie Hillman's NFL career
Hillman played college football at San Diego State. In the third round of the 2012 NFL Draft, the Denver Broncos selected him.
Before playing for the Minnesota Vikings and the San Diego Chargers in 2016, he played for the Broncos for four seasons.
Hillman, who turned 31 in September, was a crucial component of the Broncos' offensive line during the Peyton Manning heyday. He worked with three NFL franchises through five seasons, finding the most success in Denver.
In the Super Bowl 50-winning Denver squad in 2015, Hillman was the team's top runner. He started 10 of Denver's 16 games and rushed for 863 yards on 207 attempts, scoring seven touchdowns.
Hillman successfully filled the position as an extra rusher who could also slide in for a pass while playing behind players like Knowshon Moreno, Willis McGahee, and CJ Anderson.
On social media, Broncos and football supporters mourned the retired running back.
Derek Wolfe described Hillman as an "excellent footballer, fantastic person, great teammate, just an all-around terrific dude."