Michael Oher played eight seasons in the NFL, starting his career with the Baltimore Ravens in 2009 as the 23rd overall draft pick. He spent the first five seasons with the Ravens, winning a Super Bowl in the 2012-13 season. The former Ole Miss star finished second in the AP NFL Offensive Rookie of the Year voting.
Percy Harvin of the Minnesota Vikings edged out Oher for the award that season. After his tenure with the Ravens, he spent the 2014-15 season with the Tennessee Titans.
He subsequently played the final two seasons of his career with the Carolina Panthers. Overall, he started 110 games in his eight-year NFL career, including every game in six of his seasons.
•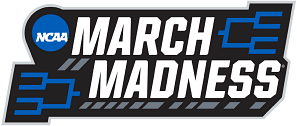 The 2009 movie, "The Blind Side," was based on his life and starred Oscar-winning actress Sandra Bullock. Two years later, the Super Bowl-winning player released a book titled "I Beat the Odds" chronicling his life in Memphis, Tennessee.
The former player has a net worth of $20 million. He doesn't disclose much about his life. However, his lifestyle makes it apparent that he is very rich. Oher owned a $1.3 million house in the Forest Hills area of Tennessee when he played for the Titans. The mansion had six bedrooms.
The former NFL offensive tackle is also a big fan of cars and owns many expensive ones, including a BMW 7-Series.
---
Michael Oher contracts & salary
Oher earned $34.17 million while playing in the NFL. His first contract was a rookie deal with the Ravens, which ultimately saw him make $13,495,000 million in his five seasons in Baltimore.
In his lone season with the Titans, he made $5 million. He further made $14,675,000 in his two seasons with the Panthers. In terms of total guaranteed money, he made $19.31 million in the NFL, a respectable amount even to today's standards for an offensive tackle.
Beyond the NFL, the former tackle earned additional income like royalties from "The Blind Side," which totaled $10 million.
Edited by Nicolaas Ackermann