In recent weeks, Puka Nacua has become increasingly well-known in the NFL. The Los Angeles Rams picked the receiver out of BYU in the fifth round of the 2023 NFL Draft, 177th overall.
Nacua made an early impact in the league by becoming the trusted target for LA Rams quarterback Matthew Stafford in the season opener. On Sunday, the Rams shocked the Seattle Seahawks 30-13.
Nacua is of Polynesian ancestry, a background that's highly valued in the world of American football due to the prominence of Polynesian sportsmen in the sport.
•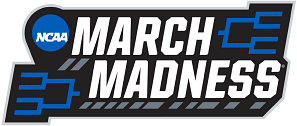 Nacua is from Utah, as is his family. However, according to The Salt Lake Tribune, Nacua's mother, Penina, and her family are from West Samoa. His maternal grandmother reportedly moved to the United States from West Samoa with her daughter.
Although Nacua's original name is Makea, he was known as "Puka" as a child because of how bulky he was.
Nacua once explained how he received his moniker, saying that "in Samoan, Puka means fat and chubby," according to Hawaii Prep World.
"I got the nickname as an infant, and it kind of stuck. Even after I lost weight, everyone still called me Puka when I was growing up and in school," he said.
---
Puka Nacua's journey to football stardom
Puka Nacua was raised in Provo, Utah, and went to Orem High School. He had a unique ability for football that was obvious at an early age. He made a name for himself in Utah's high school football scene as he swiftly climbed through the ranks.
With 260 receptions, 5,226 yards receiving and 58 receiving touchdowns, he set school records. Before deciding to compete for the University of Washington in 2019, the standout receiver was a highly desired recruit by college football institutions all over the nation.
Nacua used the NCAA transfer portal following his sophomore year at Washington, which was cut short by the COVID-19 pandemic.
He eventually changed schools and enrolled at BYU. He recorded 40 receptions for 805 yards and six TDs during his one season there before the Los Angeles Rams selected him in the fifth round of the NFL Draft.