The Super Bowl Parade for the Kansas City Chiefs will take place in Kansas City on Feb. 15 if they win the 2023 Super Bowl on Sunday. The Chiefs will have their championship parade a few days following their Super Bowl match-up with the Philadelphia Eagles at the State Farm Stadium in Glendale, Arizona.
Furthermore, Kansas City's transportation, infrastructure and operations committee is expected to appropriate $750,000 towards a championship parade celebration.
That's markedly larger than what went into the last championship parade in Kansas City, which can be attributed to inflation. The Chiefs head into the game as bookmakers' favorites to win the Super Bowl, and their opponents will be wary of a motivated Kansas City team.
•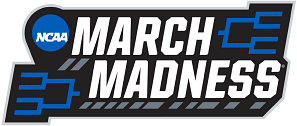 ---
How have Kansas City Chiefs performed this season?
The Kansas City Chiefs have had a fabulous 2022-23 NFL season, and everything has gone according to plan.
The Chiefs lost Tyreek Hill before the start of the season, as he opted to take his talents to South Beach. His departure left a gaping hole in their offense, as Hill was one of the league's premier receivers. However, coach Andy Reid managed to replace Hill's productivity with aplomb.
This season, Patrick Mahomes and Travis Kelce have had career years. Moreover, JuJu Smith-Schuster, Isaiah Pacheco, and Marquez Valdes-Scantling have also had solid seasons. That has led the Chiefs to yet another Super Bowl.
The Chiefs have never looked like they have been in trouble this season, and they will look forward to a date with destiny come Feb. 12.
---
Who is Kansas City Chiefs MVP for the season?
When we think of the MVP, only one name comes to mind: Patrick Mahomes.
Yes, Travis Kelce had a career year playing as a pseudo-wide receiver in coach Reid's offense, but Mahomes has been in a class of his own. The heir to Tom Brady's throne as the GOAT of the gridiron was in his element all season long, leading the Chiefs to the playoffs and then the Super Bowl despite playing with a high ankle sprain.
Mahomes racked up career highs in most statistical categories, with the Texas Tech alum padding the stat sheet all season. He has put up a stat line of 5,250 passing yards, 41 touchdowns and 12 interceptions. Mahomes will likely be named the NFL MVP for 2022 in a few days, capping off a stellar season for the Kansas City Chiefs quarterback.