The New Orleans Saints will take on division rivals the Tampa Bay Buccaneers at Raymond James Stadium with Andy Dalton under center.
Both teams are coming off harsh losses, with New Orleans losing 13-0 to the San Francisco 49ers.
For Tom Brady and the Buccaneers, it was an overtime loss to the Cleveland Browns that they will want to atone for.
•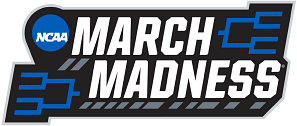 While Dennis Allen's team have been Brady's bogeyman over the last couple of seasons, are times beginning to change?
Despite the Saints winning three out of the last five meetings between the two, tonight's game could have a different feel to it due to the Saints starting quarterback.
---
Saints starting QB tonight: Andy Dalton to play vs. Buccaneers
Andy Dalton will make his 13th start in an away primetime game tonight. Unfortunately, for Dalton, he is an incredible 0-12 in road games during primetime.
That will not instill much confidence at all. Even if there was any left after last week's 13-0 loss to the 49ers, coming up against Brady and the Buccaneers promises to be a tough task.
But it might not be all doom and gloom for Saints fans. New Orleans does have one arrow in their quiver. Dennis Allen.
One team that has consistently given Brady trouble and that has been Allen's Saints. Defensively, they have the 45-year-old quarterback's number and will be hoping to create short fields for Dalton and co tonight.
---
Saints aiming to keep season alive vs. Buccaneers
Sitting at 4-8, a win over Tampa Bay could see Allen's team leapfrog from the bottom of the division to second above the 5-8 Atlanta Falcons. Both would have the same record, but New Orleans defeated Atlanta earlier in the season 27-26 so they own the tie-breaker.
That is certainly some incentive for Dalton and New Orleans, and hopefully they can put on a show for their fans. Another shutout performance is not what the team needs to dish up against Tampa tonight.
With an outside shot of making the playoffs, a win tonight could be just the tonic for the New Orleans to make a late playoff dash.
Edited by Jay Lokegaonkar