The NFL regular season is over, and Deshaun Watson has been ordered to appear for a deposition within 90 days. This is regarding one of the remaining lawsuits filed against him.
Watson and the Cleveland Browns suffered a 28-14 loss to the Pittsburgh Steelers to end their season with a record of 7-10 and missed out on making the playoffs.
•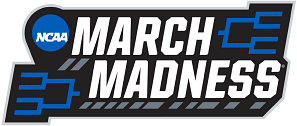 As per USA Today, Judge Rabeea Collier said this regarding Watson's lawsuit after an online hearing:
"The court is going to grant the deposition request to be held within 90 days of this order, The parties are ordered to confer on a date that works for counsel and all the details for the deposition."
A total of 26 lawsuits were filed against Watson, 23 of which were already settled, and one was later withdrawn. As per reports, in this remaining lawsuit, in 2020 Deshaun Watson is alleged to have forced himself onto a woman at the Houstonian Hotel in Houston.
However, later text messages from that woman were brought up in the legal proceedings which helped the case of the Cleveland Browns quarterback.
Rusty Hardin, Watson's attorney, said:
"This obviously does not sound like a person who was pressured into performing oral sex."
Watson will hope that this lawsuit against him gets resolved soon, as he has a big offseason ahead of him. He looked rusty after serving an 11-game suspension and wasn't able to play his best football for the franchise that gave up a lot to acquire him from the Houston Texans.
---
What did the Browns trade for Deshaun Watson?
To acquire Watson from the Texans, the Browns gave away first-round picks in 2022, 2023, and 2024; a third-round pick in 2022; and a fourth-round pick in 2024. In exchange, the Browns also received a 2024 sixth-round pick.
Soon after trading for him, the Browns signed Watson on a five-year deal worth $230 million. The deal was fully guaranteed and sent shockwaves around the league.
The Browns have gone all-in on Deshaun Watson as they believe he is the right quarterback for their franchise. Although the former Texans quarterback did not play up to his usual standards this season, he is bound to get better next season.
Hopefully, Deshaun Watson will be able to resolve all of his off-field difficulties and focus solely on football in the near future.