Rob Gronkowski, the legendary NFL Tight End might be added to a pending Voyager Digital lawsuit.
According to the Athletic, Gronkowski has been summoned to testify in the ongoing dispute. The plaintiffs in the case filed against Mark Cuban for marketing Voyager have served Gronkowski with documents requiring him to testify.
•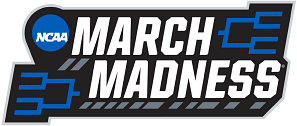 Gronkowski was named a Voyager brand ambassador in 2021. The pending lawsuit's plaintiffs have until February 24 to alter their case. A statement to Kaplan from the counsel representing the plaintiffs in the complaint suggests that Gronkowski will be added to the case.
Gronk is not the only former Super Bowl winner whose name has been mentioned in connection with a crypto-related case; Tom Brady is also under a lot of criticism for his relationship with FTX.
Rob Gronkowski is not part of any team in the NFL right now, but he might be back next season. But before that, the former New England Patriots Tight End will look to resolve this dispute in the aforementioned lawsuit to avoid getting sued.
---
Rob Gronkowski will be present at Super Bowl 2023
Although Rob Gronkowski is a free agent, he will still be present at Super Bowl 2023 in Arizona. This time, however, instead of playing for a Super Bowl contender, he will be kicking a field goal at the glorious event.
Gronk has shown his talent in the tight-end position and is now looking forward to showing fans that he is a pretty good kicker as well. People are quite excited to see Gronk kicking the ball at the Super Bowl this year.
Gronk retired for the second time after last season's conclusion and managed to stay away from the game this season. There is a very high possibility that he will be back next season and could join forces with Tom Brady.
Brady will be a free agent after this season and is likely to join a new team. Gronk could have the opportunity to win the Super Bowl with three different teams if he decides to get back in the league and play alongside Brady next season.