After all the talk about the possibility of a neutral-site AFC championship game between the Kansas City Chiefs and Buffalo Bills, Joe Burrow led the Cincinnati Bengals to a 27-10 victory in the Buffalo snow in the divisional round. Meanwhile, Patrick Mahomes, despite hurting his ankle, and the Chiefs took down one of the league's hottest teams, the Jacksonville Jaguars, 27-20.
The storyline in Sunday's matchup is between the opposing team's quarterbacks, and how could it not be? Burrow is 3-0 against the Super Bowl-winning Mahomes and notably defeated the Chiefs in last year's AFC title game. The Bengals also beat the Chiefs in Cincinnati 27-24 on Dec. 4, but home-field advantage will be in Kansas City's favor this weekend.
Ahead of this weekend's AFC championship game, Mahomes looked for advice from a familiar foe, Tom Brady.
•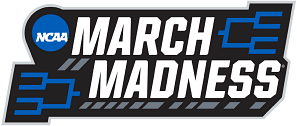 "I talked to Tom a little bit, I have a good relationship with him now, and he gives me a lot of advice," Mahomes said. "Why would you not want to learn from the GOAT? Any time anybody like that wants to give me advice, I'll take it in. It's cool to see the guys you've watched growing up your whole life be able to talk to you."
Joe Burrow is not Tom Brady, at least for now, but Mahomes knows that asking the veteran quarterback any questions is a great start. Brady has knocked off Mahomes and the Kansas City Chiefs twice in his postseason career, so Brady might be able to shine a light on any possible weaknesses he sees or mismatches he sees.
We don't know exactly how much information Brady gave Mahomes, but on Sunday we'll see how well Mahomes listened.
It seems Mahomes wants to use every advantage at his disposal to move past the Bengals and make his third Super Bowl appearance. However, last week's ankle injury against the Jaguars might slow down Mahomes, making his leadership and playoff experience equally important in this showdown.
The matchup between Burrow and Mahomes already has a Peyton Manning/Brady playoff feeling to it. At this stage in both quarterbacks' careers, the advantage leans towards Burrow, but a win for the Chiefs might start the case for Mahomes.
Edited by Joseph Schiefelbein