Lambeau Field is a historic stadium. It is the home of the Green Bay Packers and has become synonymous with the team. Opened in 1957, Lambeau Field is currently the second oldest stadium in the NFL, after the Chicago Bears' Soldier Field.
At a period when a good number of NFL teams are replacing their aging and outdated home grounds with state-of-the-art facilities, there have been discussions about whether or not the Green Bay Packers could leave Lambeau Field for a newer and more modern facility.
•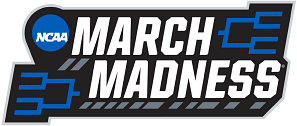 Are there reasons for the Packers to leave Lambeau Field?
While the thought of the team leaving Lambeau Field may be quite a scary prospect, a number of factors suggest it could be given consideration in the future. These factors could eventually force the team into building a new home.
One of the major factors is the age of the stadium. Lambeau has been standing for more than 60 years, and while significant upgrades have been made in recent years, there's a limitation to how much the stadium can be modernized. The cost of maintaining an aging stadium could also be burdensome.
Another factor that could necessitate an exit from Lambeau Field is the revenue potential of a more modern facility. Significant revenue is made by NFL teams from gate tickets, especially luxury suites and premium seating. A state-of-the-art facility would guarantee the team a significant rise in ticket revenue.
Why an exit from Lambeau Field is highly unlikely
Despite these factors that could compel an exit, it is highly unlikely that the Packers will move away from Lambeau Field. The team has maintained a deep connection with the stadium like no other in the league over several decades. With significant investments made in the stadium in recent years, there's simply no sign a move away could occur anytime soon.
The Packers are the only non-profit, community-owned professional sports team playing in a major league in the United States. Nothing makes an exit from Lambeau Field harder than having to seek the support of the majority of the fans. There will be the need to provide a highly compelling reason to justify such a decision. It's hard to imagine what that reason could be.
The Packers', for the foreseeable future, will remain at Lambeau Field. The development of Titletown, which has a hotel, restaurants, and a park has adequately transformed the area around the stadium into a year-round destination for fans. In the worst-case scenario, a new stadium will be built on the same grounds as the current Lambeau Field if the need for it ever arises.