As running back Mark Ingram embarkings on free agency, he appears to be keeping an open mind about deciding where he will play next season.
On Thursday, Ingram appeared on the "Up and Adams" show and spoke while giving New Orleans Saints teammate Cam Jordan a few tips on how to handle it.
•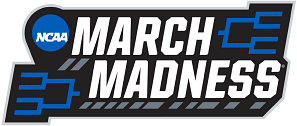 The 33-year-old said that, as free agents, players don't really know what they are going to encounter.
"You're going into the unknown, just go with the flow," Ingram said. "You figure out the options, you make the best decision, you make the calculated best decision for you and your loved ones."
The running back clearly still wants to play in the NFL next season despite finishing last season with an injury. He said that he wasn't finished playing just yet in December. Where he will play remains to be seen.
How long has RB Mark Ingram II played in the NFL?
Running back Mark Ingram II was drafted by the New Orleans Saints with the 28th pick in the first round in 2011. He had a storied career with the Alabama Crimson Tide from 2008 until 2010, winning the national championship and the Heisman Trophy, both in 2009.
He played eight seasons with the Saints and then in 2019 signed a three-year deal with the Baltimore Ravens. After two seasons in Baltimore, he was released after the 2020 season.
Ingram then signed a one-year deal with the Houston Texans ahead of the 2021 season, but was traded back to the Saints midway through the season.
In December, he was placed on the injured reserve list. Still, the impending free agent has continued to express his desire to play next season.
Throughout his 12 NFL seasons, he has rushed for over 8,000 yards and 65 touchdowns along with over 2,100 yards and 10 touchdowns receiving.
Also Read: Super Bowl Quarterbacks: 5 youngest quarterbacks to start a Super Bowl game
Edited by Joseph Schiefelbein