The sweepstakes for Sean Payton remains big, as the former New Orleans Saints coach remains the hottest name in the 2023 coaching carousel. But the options are getting drier, as the Carolina Panthers, one of the main favorites to acquire his services, announced Frank Reich as their coach on Thursday.
Payton is thought to be one of the favorites for the Denver Broncos job, as new owner Rob Walton is a huge fan of the coach and has deep enough pockets to afford the huge salary he's going to demand in order to leave TV and return to the sidelines.
However, over the last two days, reports have emerged that Payton did not have a great second interview with the Broncos' brass and that the idea he would assume the team was increasingly unlikely. DeMeco Ryans, the San Francisco 49ers' defensive coordinator, is thought to be the favorite.
•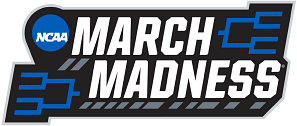 According to reports on Twitter, while Payton likes the Broncos defense and would love to coach quarterback Russell Wilson, he fears a power struggle with a member of the ownership.
These reports got denied by the coach himself on his Twitter account on Thursday night:
While multiple reports said that Ryans is now the favorite for the job, there's no way to deny that a name of Payton's stature demands enough respect to consider, especially if he feels he can fix Russell Wilson's struggles.
Obviously, the Broncos would have to part ways with draft picks to acquire his services, as he's still tied to the New Orleans Saints.
Why are teams interested in Sean Payton?
The former Saints coach led a complete rebuild for the franchise following Hurricane Katrina, transforming New Orleans into an offensive powerhouse and bringing the city its first Super Bowl appearance and win.
He's one of the greatest offensive minds in the history of the league, and that's the expectation of any team that might hire him: give him enough pieces and time, and he will orchestrate one of the league's best offenses while making the team a constant playoff contender, just like he did in New Orleans.
For the Broncos, pairing Russell Wilson with a guy like Payton might be the perfect fit to fix the quarterback's issues.
Edited by Joseph Schiefelbein