Week 4 brought back some normalcy to NFL after a bizarre Week 3. Buffalo Bills are back to be bad, Fitzpatrick's magic wore off, Mayfield's Canton Hype put to a rest, for now. Mayfield who had one of the best halves by a QB this season, he had an up and down game in week 4. He tossed for 4 TDs but also had 4 back-breaking turnovers which resulted in 21 Raider points and their first win of the season.
Week 4, nonetheless had its own moments. Jared Goff played one of the cleanest games by a QB this season in the TNF matchup against the Vikings. He tossed for five touchdowns with a perfect QB rating of 158.3. But, that is not the top performance of the week. Mitch Trubisky had other plans, he thrashed the Buccaneers defense by tossing 6 touchdowns of which five of them were in the first half alone. He completed 73.1% of his passes with an almost near perfect QB rating of 154.6.
It has been the week of quarterbacks finding their grooves back. Deshaun Watson and Andrew Luck put on a show this past Sunday outduel each other, with Watson drawing the last blood in one of the three OT games and giving the Texans their first Win. Colts coach Frank Reich went for it in 4th down for the win instead of punting for the tie, giving one final chance for the Texans to win.
•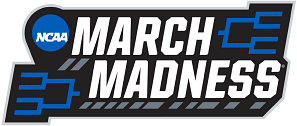 In the similar situation, Titans Coach Mike Vrabel also went for it, which is also in the OT, but they converted which later turned in to a TD drive giving the win for Titans over the defending Champions Eagles. Both the coaches went for the Wins instead of Tie and that's the way it should be. Colts coach later said he would do it 10 out of 10 times.
Through four weeks, the NFL offenses have shattered many Passing records, one of them being 228 passing TDs in just 4 weeks which is a good 23 TDs more than the next best. The new rules and the controversial roughing the passer penalties have given offense more boost and create some new records. There have been a lot created in first 4 weeks, expect many more to be shattered in rest of the season.
Before we go look at week 5 matchups my look at the favorites for the top awards this season at the quarter mark.
Most Valuable Player: Patrick Mahomes, QB Kansas City Chiefs
Best Offensive Player: Alvin Kamara, RB New Orleans Saints
Best Defensive Player: Khalil Mack, DE Chicago Bears
Comeback Player: JJ Watt, DE Houston Texans
Best Offensive Rookie: Calvin Ridley, WR Atlanta Falcons
Best Defensive Rookie: Denzel Ward, CB Cleveland Browns
Well, week 4 is in the past and let's look ahead to Week 5 which has some of the best worst teams facing off each other.
#3 Minnesota Vikings(1-2-1) at Philadelphia Eagles(2-2)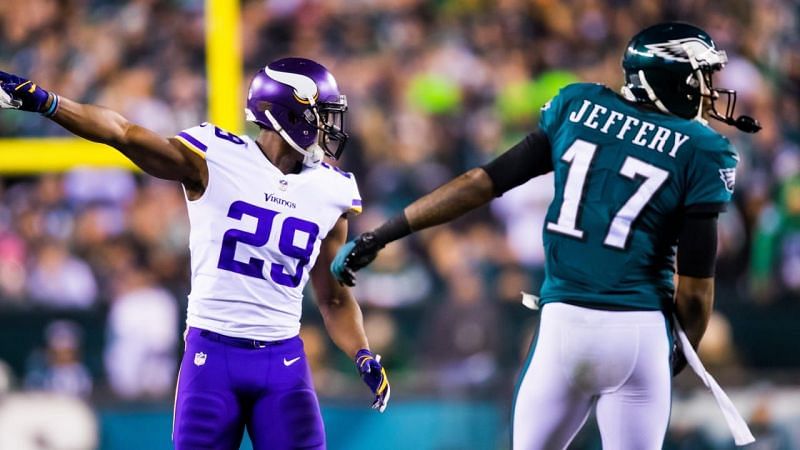 This is one of the two Top 3 matchups that feature two of the playoff teams from a season ago struggling to find that similar success this season. These two teams last played in a blow out by Eagles in the NFC Championship game. Eagles went on to win the Superbowl after that and the Vikings have remodeled their entire QB room.
But to start the 2018 season both the teams struggled to find the success. Vikings got whipped by the dynamic Rams offense in Week 4 and the Eagles lost an ugly close win in OT to a very underrated Tennessee Titans team. The NFC is loaded with so many good teams this season that a 10-6 team could be missing out on a playoff spot, the loser of this game could very well be that team.
Vikings Suffering, Eagles Setbacks
Injuries are a part of the reason for the struggles of both these teams. Vikings had their running back Dalvin Cook missing a game and lost DE Everson Griffen to an unfortunate mental illness. Vikings clearly missed the presence of Griffen on the field and the sideline last Thursday Night lashing of Rams.
Vikings D has taken a step back this season after a very dominant 2017 season. To compare the two season's Vikings defense has allowed only 15.75 points per game in 2017 season, the best in the league and this year they are allowing 18.75 points in the first half alone.
This Vikings D will be facing another tough offense in the Eagles, who themselves were in a pickle to start the season. Their offense is riddled with injuries. Running backs Ajayi, Sproles, and Clement missed some games, Alshon Jefferey made his comeback last week but is still not 100%.
The return of Jeffery is a good sign for the Eagles which gives them a very efficient weapon and opens up the routes for other WRs in Agholor and TE Ertz.
The Eagles D, which has been good but not up to the potential will be facing a tough task of stopping the Cousins and Vikings O who put up 476 total yards and 31 points in the loss against a very dominant Rams Defense.
Fantasy Outlook
Must Start
Carson Wentz, QB Eagles: Qbs have put up big numbers against the Vikings D the past two weeks and look for that trend to continue with Wentz getting Jeffery back.
Kirk Cousins, QB Vikings: Cousins has been in a very hot form and it is too hard to sit him when he is in such a hot streak. If Mariota can pass for almost 350 yards against the Eagles, Cousins can too, Which makes Adam Thielen a must start too.
Under the Radar
Nelson Agholor, WR Eagles: Vikings are averaging about 15 PPR points for the slot receivers. With Jeffery back and Xavier Rhodes shadowing him, Agholor should be open more than he was last week. Lookout for him to put up big numbers.
Caution
Running backs of both the teams need to be in caution this week. Both these defense rank in top 10 against the run and neither running backs showed any positive performance to start them this year.
Prediction
Much like these two teams Week 4 matchups, this week 5 matchup will also go down the wire. I will give the home team the edge as they got back key players back from injury and Wentz will come back to his 2017 MVP-caliber form. Vikings will fall to 1-3-1 and could be in danger of being at the bottom of the division, despite amazing statistical year for Cousins, the story of his NFL career.
Eagles 30, Vikings 27
#2 Atlanta Falcons (1-3) at Pittsburgh Steelers (1-2-1)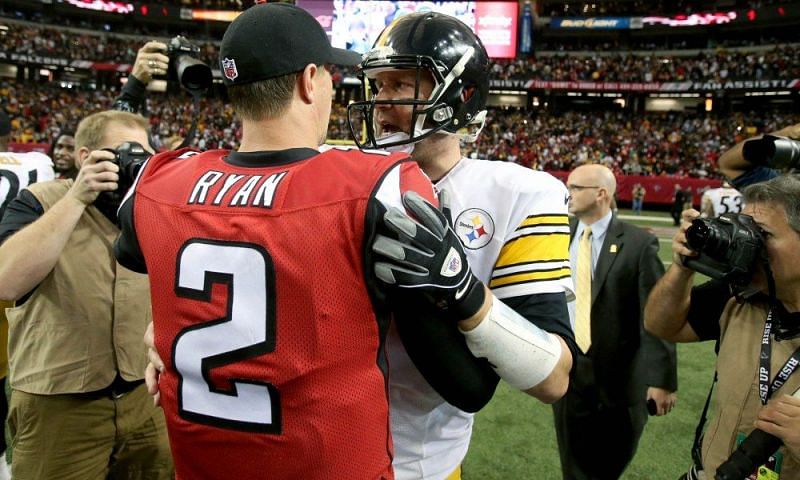 This is the second matchup with two favorites that are struggling in 2018 season so far. Falcons had one of the toughest schedules to open the 2018 season. Four of the five games are against the playoff teams and the injuries certainly didn't help their cause. Meanwhile, the Pittsburgh Steelers got sidetracked with Leveon Bell Controversy and the offense just couldn't get it going.
This is a must win game for both the teams to remain relevant in their tough divisions respectively.
Falling Falcons, Reeling Steelers
Both these teams boast two of the best offensive schemes and players in the NFL. Falcons led by Matt Ryan has been dominant on that side of the ball for the past few seasons. Falcons defense improved last year but injuries to three key players hit early and they couldn't keep with some of the high flying offenses like Saints and a very underrated Bengals.
Julio Jones though putting up though having targets and receptions coming towards him, he is still yet to find the end zone, continuing his touchdown drought from last year, when he had only 3 touchdowns all year despite leading the league in receiving yards. Meanwhile, the first round rookie WR out of Alabama, Calvin Ridley is making his case for Offensive Rookie of the Year reeling in 6 touchdowns in four games so far including three in the loss against Saints.
Ryan and party will face a Steelers defense that has been leaking points of its own. Pittsburgh currently ranks 26 in points allowed. But, Falcons defense who is ranked 30th in points allowed will face a high octane Steelers offense led by Ben Roethlisberger.
Antonio Brown had a relatively slow start to his 2018 campaign. He is yet to have a 100-yard game this season, but he found the end-zone thrice. Second-year running back James Conner who played very well in the first few starts have slowed down a bit in the last couple of weeks has the perfect opportunity to bounce back.
The one player who stood out from the Steelers was the TE Vance McDonald, who is having a ball of a time, by scoring touchdowns and yards after the reception. He is a very good run blocker and a great pass catcher as well.
Fantasy Outlook
Must Start:
All skill position players: This game will be the carbon copy of the Thursday Night game between the Rams and Vikings and every offensive player involved should be a must-start.
Under the Radar:
Of the above skill position players, I would choose Vance McDonald as a fringe TE starter this week along with Falcons' Tevin Coleman even if Devonta Freeman plays this Sunday.
Caution:
Avoid the defenses if possible. This is not the game for defenses. It's highly unlikely there will be many Turnovers involved except for a few sacks.
Prediction
This could come down to whoever has the ball last will win the game. That being said, I will always go with the home team in this kind of games. Steelers will have the ball last, instead of tying it to take to OT, Steelers coach Mike Tomlin will go for the two and Ben Roethlisberger will find Antonio Brown for a game-winning 2-Pt Conversion.
Steelers 36, Falcons 35
#1 Jacksonville Jaguars (3-1) at Kansas City Chiefs (4-0)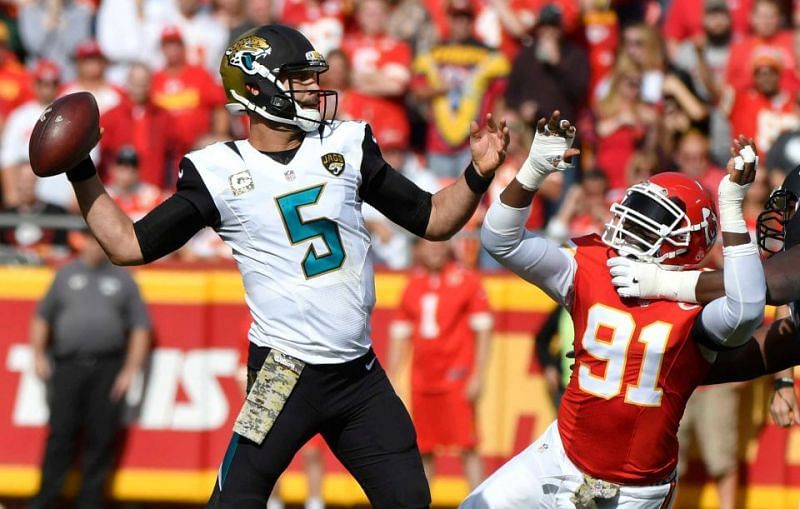 This Week 5 matchup between the best offense and the best defense in NFL this year could foreshadow the AFC championship game. These are the two best teams in AFC that are playing to their strengths, one with a suffocating defense and other with a high flying offense. This game will be like a war between a good defense vs good offense like a battle between good and evil.
The AFC Championship Game Preview
These two teams are undoubtedly are the top 2 teams in AFC and are the favorites to be in the AFC Championship game in January 2019. The Jacksonville Jaguars made their first AFCCG appearance last year almost nearly beat Patriots in Foxboro. The Jaguars look much more determined and stingy this year.
The Jaguars defense has allowed a total of 4 touchdowns in the first four weeks of this season. But,the defense will be facing a high octane offense led by the early MVP candidate in Patrick Mahomes, who set NFL on fire by tossing record breaking TDs in first three games of the season. This will be a true test for Mahomes against a very stingy defense who doesn't give away many free points.
Mahomes has the added advantage of playing at home which could help rattle the Jaguars quarterback Blake Bortles who had an up and down season so far. There is no way to say which Bortles is going to show up. Unlike Big Ben, who has two alter egos Home Ben and Away Ben, Bortles performance isn't affected by the stadium it is just Bad Blake Good Blake.
But, there is a very good reason that Good Blake could show up this Sunday as he will be facing a Bad Chiefs defense who is ranked 31st in yards allowed per game. With Leonard Fournette out indefinitely, Jaguars depend more on Bortles hand now to win games which is not a very good idea but not an end of the world issue as long as the defense could hold up its end of the baragin.
Fantasy Outlook
Must Start:
T.J. Yeldon, RB Jaguars: With Fournette out, this is Yeldon's team and face a Chief's defense that got ransacked by two rookie RBs from Denver.
Under the Radar:
Dede Westbrook, WR Jaguars: Westbrook had a breakout game against the Jets in week 5 by posting 130 yards in 9 catches, look for the trend to continue this Sunday at Arrowhead.
Chris Conley, WR Chiefs: With Watkins out due to injury and Tyreek Hill and Kelce probably shadowed by Ramsey and Bouye, It could be through Conley that the Chiefs could find success this Sunday.
Caution:
Patrick Mahomes, QB Chiefs: It is tough not to start Mahomes after the amazing start to the season, but all the best starts are bound to regress and this could very well be the game for Mahomes and Chiefs.
Prediction
After his gutsy performance in fourth quarter against a very good Broncos defense, it is tough to go against Mahomes and Chiefs that too at home. But, this feels like a game that Chiefs will not be able to put it away. I could be wrong, but the Chiefs offense are pretty banged up and are coming off a short week after a very exhausting Monday Night Football. Hill is Injured, Kelce got banged up and Watkins is already out. This on the outside looks like the game for Jaguars and I will go with them as well.
Jaguars 23, Chiefs 21
.