It's that time again, folks. NFL Black Monday is one of the lowest points in the league for many coaches who will find themselves unemployed after today. The list already features some big names, and before the day's over, heads will have rolled.
The fact is, expectations were sky-high for many teams in the league this year. Nevertheless, things happen: injuries take place, players don't mesh with the system, etc. At the end of the day, there are numerous reasons why an NFL head coach did not succeed. As the playoffs now get underway, it's back to the drawing board for many organizations.
Who's going to get the axe on NFL Black Monday?
•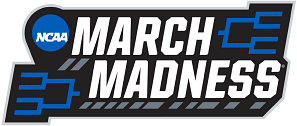 NFL Black Monday: Kliff Kingsbury, Arizona Cardinals
The Cardinals' and Kliff Kingsbury's struggles were well documented. The quarterback debacle that began last offseason with Kyler Murray was just the beginning. Defensively, the Cardinals were putrid. In every key category, they were in the bottom ring. On offense, Kingsbury's unit did not fare any better, whether by air or ground.
Devine Sports Gospel on Twitter: "Nathaniel Hackett seeing Kliff Kingsbury at the Job Fair next month https://t.co/YRiM2Fn2iQ" / Twitter
With both him and general manager Steve Keim on the way out, it's a new day for the Cardinals. The obvious choice for their next head coach will need to be a "quarterback guru" who can fix Murray. The organization has made a substantial commitment to their signal-caller, and unless they're looking to move on (which is doubtful), that is a move that makes sense. Sean Payton is available and taking calls, just saying.
NFL Black Monday: Lovie Smith, Houston Texans
The Houston Texans were among the first teams to drop their head coach. Lovie Smith is another in a series of "one-and-done" coaches that pass through the Texans' organization. The team is mired in scandal and is the epitome of dysfunction. Truthfully, with one of the worst rosters in the NFL, it's no shock that Smith couldn't do anything with this squad.
Barstool Sports on Twitter: "Lovie Smith leaving Houston after securing himself as a Chicago legend https://t.co/OMhFZmahe1" / Twitter
Look at their quarterback situation, their lack of critical depth in all positions, etc. One must ask themselves, "Who would want the Texans' job?" As NFL Black Monday continues, Smith will likely be joined by other coaches who have failed to live up to expectations. Or, simply put, they found themselves in "impossible situations."
Be sure to stay tuned as we update you on today's firings during NFL Black Monday.