Our next spotlight comes again on the defensive side of the ball, and would fulfill another obvious hole on the roster—safety. (Last spotlight: CB Jason Verrett) All spotlights are players who we believe would make a good fit for the Jets, regardless of projected draft positions.
The Basics
•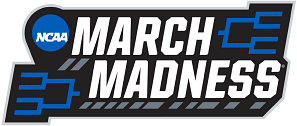 Clinton-Dix stands 6'1?, weighing about 210 lbs, with the know-how to add to his height with an instinctive jumping ability. He has a lean, long build (see above). His legal name is Ha'Sean Clinton-Dix, receiving the 'Ha Ha' nickname from his grandmother.
No Jokes Here
Clinton-Dix is a sure tackler, while not losing the ball in the air. He's aggressive in the run game, or post-reception, demonstrating a willingness to dish out the big blow.
This is a player that may get some flags thrown his way in the NFL for legal, but mis-called hits.
When not making ball carriers bruise-up, Clinton-Dix is great at stopping them from turning the corner—whether Jet Sweep or Triple-Option, expect him to be there. See, what you notice about Clinton-Dix is that he's almost always where the play is being made, regardless if he's the one making it. That shows decisiveness and determination to win games.
He's also got great hands, leading the Tide in his sophomore season with five INTs.
Nobody's Perfect
The first thing I noticed about Clinton-Dix after watching some tape is that he tends to position himself alongside opposing receivers, instead of in-front, or jumping in front when the ball arrives. It's as if he tries to hip-check them off the football, NHL-style. It seems like he's afraid to let someone get behind him, which is fair given his position. Still, it's not exactly the best way to prevent catches.
The better receivers and tight ends in the league won't be scared of taking a big hit, so Clinton-Dix may have to tone down the aggressiveness, as it'll lead to a lot of broken tackles. Sometimes it's better to square-up to make the play, and that's what he'll need to learn on the next level.
On the off-the-field side of things, Clinton-Dix was issued a two-game suspension in October of 2013 for 'violating team rules,' which was later revealed as Clinton-Dix accepting money from the school's strength and conditioning coach. He apologized for his actions, and seemed sincere, as best one can show.
In addition, he underwent surgery for a torn meniscus in December, but participated in NFL Combine activities.
In the end, it doesn't even matter…
Regardless of his imperfections, you'd be hard-pressed to find a safety with this excellent mixture of football IQ, speed (4.58/40), and strength.
He's explosive and smart, providing more value at the position than your standard safety.
I was vocal in my support of the Jets drafting Kenny Vaccaro, last season, but I like Clinton-Dix even more. The Jets haven't put much stock in the safety position during the Rex Ryan era (Eric Smith, anyone?), but now would be a good time to start. We'll see how the chips fall, but if by some chance he's still on the board at 18, you just may have to draft Ha Ha Clinton-Dix.