NFL free agency is just around the corner, but the rumors are already selling out faster than Super Bowl tickets. Several All-Pro-caliber players are testing free agency. There are some average players doing so, too. Free agency in the NFL is when the players have all the power, and we love to see it.
Here, we will showcase not one, not two, but three top-notch NFL players who might be on the move in free agency. Keep reading to find out.
•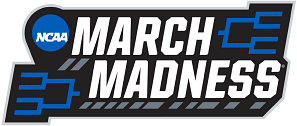 3 top NFL players who might be playing for a new team next season
American sports have evolved over time, and now a player can maintain an upper hand in selecting his future city and team. Here are three NFL players who might test free agency this off-season.
3. Tom Brady, QB, Tampa Bay Buccaneers
Tom Brady is the greatest player in NFL history. That should already be a no-brainer by now. His playing at the ripe old football age of 45 says a lot about his longevity and winning mentality. As such, we are sure the GOAT QB will not want to leave the NFL with a 7-8, one-and-done record with the Tampa Bay Buccaneers.
Rather, Tom Brady will likely sign a contract with a playoff contender, spend a year or two with them, and round off his NFL career by winning his eighth and final Super Bowl ring. Many teams have passed flirtatious glances at TB12, such as the Miami Dolphins, San Francisco 49ers, Tennessee Titans, and most favorably, the Las Vegas Raiders.
2. Isaiah Wynn, OL, New England Patriots
Offensive lineman Isaiah Wynn is solid. Wynn is as versatile as they come, as he can play right tackle, left tackle and guard.
However, for all his good traits and versatility, Wynn is known to be as injury prone as the recently retired soccer player Gareth Bale. The New England Patriots star suffered an Achilles tear in the preseason as a rookie in 2018 and missed eight games due to an injury in 2019. He will be a decent risk if the signing team places a premium on his fitness. Any team with a below-average offensive line could use a player like Wynn on their roster.
1. Lamar Jackson, QB, Baltimore Ravens
Lamar Jackson's case is pretty straightforward. The Baltimore Ravens must pay the former MVP winner the best he deserves, or another team will. Jackson's relationship with the Ravens' front office has steadily declined since they lowballed him in contract negotiations at the beginning of the 2022 regular season.
However, the ball is in Jackson's court, as he can either choose to stay or leave the franchise that drafted him into the league. Jackson will be able to advance if he elects to do the latter. Teams like the New York Jets, Chicago Bears, and any team that operates with a dual-threat QB are not named the Philadelphia Eagles.
2023 NFL First-Round Draft Order
Here is the current first-round draft order and the teams that possess such franchise-altering draft picks:
1) Chicago Bears
2) Houston Texans
3) Arizona Cardinals
4) Indianapolis Colts
5) Seattle Seahawks (via Broncos)
6) Detroit Lions (via Rams)
7) Las Vegas Raiders
8) Atlanta Falcons
9) Carolina Panthers
10) Philadelphia Eagles (via Saints)
11) Tennessee Titans
12) Houston Texans (via Browns)
13) New York Jets
14) New England Patriots
15) Green Bay Packers
16) Washington Commanders
17) Pittsburgh Steelers
18) Detroit Lions
19) Tampa Bay Buccaneers
20) Seattle Seahawks
21) Los Angeles Chargers
22) Baltimore Ravens
23) Minnesota Vikings
24) Jacksonville Jaguars
25) New York Giants
26) Dallas Cowboys
27) Buffalo Bills