Lamar Jackson and the Baltimore Ravens are nowhere near a contract extension this offseason as the team placed a non-exclusive tag upon him. There were reports of each side being around $100 million apart on a new deal with the impasse being the amount of guaranteed money. The two-time Pro Bowler can now seek a new deal with another team.
NFLPA Executive Director DeMaurice Smith released a memo amid Jackson's ordeal regarding fully guaranteed contracts. More specifically, Smith asserts that NFL owners are working the system in their favor.
The memo said:
•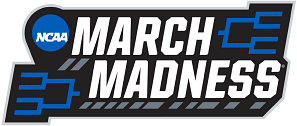 "The fully guaranteed structure for franchised players in the NFL CBA was created precisely because we as a union know that owners have colluded in the past – and might do it again, as they are potentially doing right now— when it comes to highly sought-after players."
The memo added:
"The NFL Draft and the franchise tag system exist because owners have colluded in the past to both depress and restrict markets. This time, they are criminally gaming the game itself."
The Baltimore Ravens star had to refute a report from Adam Schefter about rejecting a $200 million guaranteed deal from the team. Currently, Lamar Jackson is scheduled to make $32.4 million on that non-exclusive tag this upcoming season.
---
Teams that could trade for Lamar Jackson this offseason
Should the 2019 NFL MVP and the Ravens part ways, there are a couple of landing spots who could use his services. The Indianapolis Colts recently created some cap space, including trading cornerback Stephon Gilmore and releasing quarterback Matt Ryan.
However, the Colts hold the fourth overall pick in the 2023 NFL draft and could draft a quarterback.
The Atlanta Falcons might also be in the market, despite reportedly ruling themselves out for Jackson. Desmond Ridder is projected to be the team's starter, but there could be a chance that Atlanta could make a move for him this offseason.
Time will tell if the Ravens trade their top pick from the 2016 draft or pay him. Chances seem 50-50 on Lamar Jackson being under center come the start of next season for Baltimore at this point.
---
If you use any of the above quotes, please credit DeMaurice Smith and H/T Sportskeeda.