The NFL Playoff Bracket has taken shape, with the the four Championship teams now finalized. The Kansas City Chiefs and the Philadelphia Eagles, the AFC and NFC's top seeds, secured their places yesterday by defeating the Jacksonville Jaguars and the New York Giants, respectively.
Joining them today were the Cincinnati Bengals after their dominating 27-10 win against the Buffalo Bills on the road. The San Francisco 49ers also progressed with a 19-12 win at home against the Dallas Cowboys.
Here is how the Championship games look for next Sunday.
•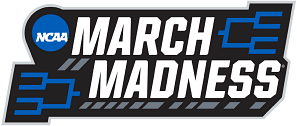 Complete NFL playoff bracket 2023: Championship Round
Date: Sunday, January 29, 2023
NFC
San Francisco 49ers v Philadelphia Eagles (3 PM ET from Philadelphia) on FOX/FuboTV
The San Francisco 49ers and the Dallas Cowboys played in the final divisional round game tonight. The 49ers won their 12th straight game to earn the privilege of going to Philadelphia next weekend.
The Dallas Cowboys reached this stage after finishing as the fifth seed in the regular season. They defeated the fourth-seeded Tampa Bay Buccaneers on the road in the Wild Card round. The San Francisco 49ers were the second seed and defeated the seventh-seeded Seattle Seahawks in the Wild Card round.
The Philadelphia Eagles, of course, had a bye as the top seed in the NFC. They played sixth seed New York Giants in the Divisional Round at home and defeated them handily to proceed to the NFC Championship game.
AFC
Cincinnati Bengals v Kansas City Chiefs (6:30 PM ET from Kansas City) on CBS/Paramount+
The AFC Championship has also been finalized, with the Kansas City Chiefs scheduled to take on the Cincinnati Bengals at home. Had the Bills won, the game would have taken place at a neutral venue.
Cincinnati routed Buffalo 27-10 on the road. The Bengals had secured this matchup after beating divisional rivals the Baltimore Ravens in the Wild Card round of the NFL playoffs.
The Kansas City Chiefs are the top seed in the AFC and secured a bye in the Wild Card round. They defeated fourth seed Jacksonville Jaguars in the Divisional Round to make it to yet another AFC Championship game. They will be looking to avoid an upset in a repeat of the previous season's matchup against the Bengals.