Now that the first four weeks of the season are in the books and we have a pretty good idea about who all these teams are, I decided to put them all in order for the first version of my in-season NFL power rankings.
Interestingly enough, my No. 1 and No. 32 teams are still the same that I had when I put out my list a couple of weeks before the season kicked off.
Once again, I'm not trying to just put these teams in order by their record – for that you can check the official standings on NFL.com – but rather I tried to figure out how I would personally rank them based on the tape I've watched and with some stats to help me put it all in context.
•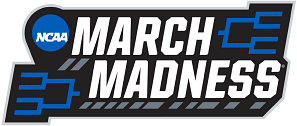 This is my list:
---
NFL POWER RANKINGS
1. Kansas City Chiefs (4-0)
The Chiefs are still the reigning champs, and without any losses there is no reason to put anybody else at the top. But after a Week 3 demolition of the Baltimore Ravens, I might have put them in a tier of their own. QB Patrick Mahomes is obviously out-of-this-world great, because not only does he have the ability to connect on throws nobody else would even attempt, but also because he has gotten even better at finding solutions on the fly to counter defenses. That talent was on full display when Mahomes shredded Baltimore's blitz-happy gameplan. We all know about that arsenal of weapons around Mahomes, including rookie RB Clyde Edwards-Helaire giving them a physicality and balance they haven't had. Credit also goes to the O-line for allowing only three sacks all year and for KC's offense being No. 1 on third down, converting 53.9 percent of those. What makes the Chiefs the clear-cut favorite right now is that they have the No. 2 scoring defense (17.5 per game) and are tied for fifth in takeaways (seven).
---
2. Baltimore Ravens (3-1)
I still have the Ravens at No. 2, which is where they were in my preseason NFL power rankings. That bad loss to the Chiefs was certainly deflating and I get why people are down on the them, but Baltimore has dominated everybody else over the last two years. Even with that 14-point loss to Kansas City, the Ravens are second in the league with a point differential of +12.3 per game and tied with KC with seven takeaways. They still have the second-highest percentage of run plays (51.7%) and the second-most yards per rush (5.2), while gaining 100-plus yards on the ground 27 games in a row. QB Lamar Jackson had one rough showing last week where he got too much into hero-ball mode, but outside of that he has looked much improved as a pocket passer.
---
3. Green Bay Packers (4-0)
After the Packers traded up for a quarterback in the first round of the draft and everybody talked about how the team would regress, future Hall of Fame QB Aaron Rodgers is carving up defenses and doing it with a smile on his face. A-Rod is on pace to beat his own single-season record for passer rating and Lamar Jackson's record for touchdown percentage. The Green Bay offense as a whole leads the league with 6.8 yards per play and an average 34:20 time of possession. They are also the only team without a turnover this season. The Packers' O-line has only surrendered three sacks through four weeks (tied for fewest in the league) and the team is averaging 5.1 yards per rush. Green Bay has scored 152 points through four weeks, which is 51 more than the teams they have played against, giving them the best differential league-wide. On defense, they have an absolutely dominant pass rusher in Za'Darius Smith, who they move around the front, and Green Bay has forced the highest percentage of three-and-outs (27.5%).
---
4. Buffalo Bills (4-0)
So where are the people who made fun of me for saying Josh Allen will be an MVP candidate? Of course it's early and there have been a couple of moments where the Bills QB goes back into his old, wild ways, but his improvement in accuracy and as a deep-ball thrower has been remarkable. A lot of that goes back to his mechanics and adding WR Stefon Diggs to the mix, who has been absolutely phenomenal. Right now, Dallas' Dak Prescott is the only quarterback with more completions of 20-plus yards than Josh Allen. And unlike the Bills, Dak's Cowboys have trailed in every game and face prevent defenses often. The Bills are tied for fourth in yards per play (6.4) and average just over a field goal per drive. Their defense has not been great, but that only gives me more confidence in them, because I think it can and will improve.
5. Seattle Seahawks (4-0)
QB Russell Wilson has truly been cooking, as he right now is completing 75.2 percent of his passes on 9.4 yards per attempt and is on pace to put up the best passer rating for a single season in NFL history (136.7). That psychological shift to a more aggressive attack, where they let Wilson throw the ball on early downs and take shots to the dangerous duo of receivers D.K. Metcalf and Tyler Lockett off heavy play-action, also reflects in the statistics; Seattle ranks second behind only Green Bay with 6.7 yards per play. Unfortunately, the defense cannot slow down any opposing passing attack – which makes seemingly every game close – but the one thing they do is force turnovers. The Seahawks are tied for second in takeaways (eight) and turnover differential (+5). One of the crazier statistics I found for Seattle is that they have only attempted (and made) two field goals. Their offense has had to score all those points to win, though.
---
6. Pittsburgh Steelers (3-0)
Before anything else, Pittsburgh's front seven has been absolutely dominant. They are tied with Tampa Bay for the lowest yards per carry allowed at just 2.7 yards and are second in the league with 15 sacks despite having played one less game than 30 other teams. The Steelers are pressuring QBs on 46.5 percent of dropbacks – that's over 15 percent more than any other squad. There is room to grow on the back-end, but Pittsburgh can mix up coverages to force opposing passers to hold onto the ball. On offense, they haven't really stood out in any area, but have a lot of dynamic weapons around Big Ben Roethlisberger and have shown the ability to close out games with their ground game. Unfortunately, their three opponents have only won one game combined, and that came from the Denver Broncos beating the lowly New York Jets. So seeing the Steelers match up against the Tennessee Titans last weekend would have been big, but right now they'll get the benefit of the doubt since I had them ahead of the teams that directly followed them before the season started. Pittsburgh hasn't done anything to change my mind.
---
7. Tampa Bay Buccaneers (3-1)
We all wanted to see how Tom Brady would mesh with Bruce Arians' vertical passing attack, and I think they have improved every single week. It is Arians' offense, but Brady has added his touch by targeting his backs and tight ends at a higher rate. When the Bucs go into the shotgun, they allow the 43-year-old QB to get the ball out his hands more quickly, while they also stay patient with the run game from heavy sets to set up those deep shots off play-action. And Brady still has the arm strength to connect on those, as only two other QBs have more than his four completions of 40-plus yards. To me, by far the more impressive unit is Tampa Bay's defense, which I expected to take a big step forward in 2020. Once again, they are right there at the top in rushing yards allowed per game (64.3) and average yards per attempt (2.7), but they are also tied for second with eight takeaways, tied for third with 14 sacks, and before Los Angeles Chargers QB Justin Herbert hit them with three deep balls this past Sunday, they had only given up three touchdowns in three games.
---
8. Indianapolis Colts (3-1)
When I look at the Colts, they remind me of the 49ers from a year ago. Their defense ranks No. 1 in yards, points and third-down percentage allowed. The addition of DL DeForest Buckner to put in front of LB Darius Leonard, who can run around freely and track down plays, has been huge. And the stats don't look good because they run it so much, but with RB Jonathan Taylor behind that O-line, they can control the clock and don't usually get behind the chains. The Colts are second league-wide in average time of possession (33:36), despite ranking right in the middle in first downs gained, which tells you how good this defense is and the type of game they want to play. The Colts have had the best starting field position among NFL teams, just beyond the 34-yard line, while also being tied with Kansas City for the third-best point margin of +47. My biggest concern is QB Philip Rivers, with his recklessness that he has shown at times through the years and the fact only Chicago and Washington convert less of their third-downs (34.6 percent).
9. Tennessee Titans (3-0)
When you look at the numbers for the Titans, it's surprising to see that despite having the reigning rushing leader Derrick Henry, they are one of only three teams to not have a run of 20-plus yards on the season and they have been bad at stopping opposing ground games, allowing a half-yard more per rush than any other team in the league (5.8). The Titans can't get opponents off the field defensively, with a third-down conversion rate of 51.5 percent allowed, but QB Ryan Tannehill has played very clean and as a team they are tied for second in turnover differential (+5). And after having a bad opening week when he missed four kicks, Stephen Gostkowski has since made the most 50-yard field goals (four) and hit the game-winner in all three of their games. The teams they have faced so far are each 1-3. That's why it would have been so interesting to see Titans take on another unbeaten team in the Steelers last week, but we hope to see them against maybe an even better squad in the Bills this week. If they win that one, they're probably moving up a couple of spots in the power rankings. Because so far, the Titans' toughest opponent has been COVID-19.
---
10. New England Patriots (2-2)
I know there are three 3-1 teams behind the Patriots, but this is one of the most impressive .500 teams I have seen in a while. The Patriots lost so many key cogs to their defense -- through free agency and players opting out -- but are still top five in third-down percentage and takeaways, as well as top 10 in yards and points allowed. They just gave Chiefs QB Patrick Mahomes trouble once again and with a healthy Cam Newton, I think New England beats the NFL's No. 1 team, because even with horrible quarterback play, they were just a few missed opportunities away from pulling off the upset. Just like I thought, the Patriots' offense heavily relies on the run game, as they are behind only Dallas with 26 first downs per game, which also puts them in the top five in terms of time of possession (32:15). What makes them so tough to defend is the fact they can transform on a weekly basis to attack the weaknesses of their opposition.
---
11. Los Angeles Rams (3-1)
I know everybody wanted to bury Sean McVay and the Rams, but the coach has continued to evolve and is winning the battle on paper before the game even kicks off. After getting blown out by the Ravens last year, McVay has increased the rate of motion at the snap and diversified their run schemes. L.A. is a run-first team and their O-line has been so much better than expected, with the third-highest percentage of run plays at (51.2) and will run all of their play-action and throwback screens off that, while also being a top five third-down offense, converting 51.9 percent of their attempts. Defensively, the Rams are tied for fifth with 12 sacks on the year and are much more physical than I expected them to be. The Rams have also been very disciplined, as only the Giants get flagged less so far, surrendering just 23.8 yards via penalty and only two of those flags have resulted in first downs for the opposition altogether.
---
12. Cleveland Browns (3-1)
The numbers really tell a lot of the story for this year's Browns team. They lead the league in rushing (818 yards) by a large margin on an NFL-best 5.9 yards per rush and they have 11 runs of 20-plus yards, which is by far the most of any team in the league; Baltimore is No. 2 with only six. On the other hand, the Browns are dead-last in passing yards (even with two teams not having played their fourth game yet) and that is by design. Yet, they still have explosive weapons like WR Odell Beckham Jr., who can take over games when needed. We saw against the Cowboys that Cleveland's back-seven on defense is still a concern and they are giving up 31.5 points per game, but DE Myles Garrett is the favorite for Defensive Player of the Year. The Browns are No. 1 in takeaways (10), which with their run-oriented offense also gives them the league's best turnover differential at +6.
13. New Orleans Saints (2-2)
Much has been made about QB Drew Brees' arm falling off and I have talked about this for a while now, which somewhat limits the potential for this offense. But at least against the Lions, the Saints attacked beyond the marker and didn't allow the defense to just focus on all the underneath stuff. RB Alvin Kamara has been phenomenal, and this has been a run-oriented offense for a few years now. The Saints stay ahead of the chains and are converting 52.9 percent of their third downs, tied for second-best in the league. More concerning is that the defense allows 30.8 points per game, thanks in large part to allowing opponents to score touchdowns on an NFL-high 82.4 percent of their red-zone trips. Right now, the Saints are as average as it gets at 2-2, scoring just as many points as their opposition (123) and right in the middle of the pack in yards gained. It doesn't help to be the most penalized team in the league, giving up basically 100 yards for free every week.
---
14. San Francisco 49ers (2-2)
I struggled with my power rankings for the Niners because they have suffered so many injuries, but considering most of those guys will be coming back and they have still played as well as they have, this might actually be a little low for them. San Francisco blew out the Jets and Giants by a combined score of 67-22 despite being without their starting quarterback, running back, center, two defensive linemen, a linebacker and a cornerback. And even with those two losses in games that they could have easily (and you can argue should have) won, San Francisco is still fifth in the league with a point margin of +36. Even without QB Jimmy G and missing some skill-position players, they are top ten in yards per play and third-down success rate, while being third in time of possession (32:45). Their defense on the other hand is holding opposing quarterbacks to an NFL-low average of 5.9 yards per pass attempt and they are third in points per game (17.8). I know DE Nick Bosa isn't coming back, but the 49ers should still be around 90 percent healthy going forward.
---
15. Chicago Bears (3-1)
I know the Bears are 3-1 and some people might think it's disrespectful to have them this low in the power rankings, but you have to put things into perspective. The three teams the Bears have beaten (Lions, Giants and Falcons) only have one combined win and the one time Chicago faced a winning team, they lost pretty decisively, even if the scoreboard only says eight points. Overall they are only +4 in points margin on the season and it took two epic collapses by Detroit and Atlanta to not have their record flipped right now. There are only three teams who have scored fewer points (9.0) in the first half than the Bears, and they have the second-worst third-down offense, converting only 33.9 percent of those attempts. What keeps Chicago in games, however, is their defense -- which is top eight in yards and points allowed while having the top red-zone defense (37.5 percent) and being No. 3 in third-down percentage (34.4), as well as missing just 12 tackles on the year.
---
16. Las Vegas Raiders (2-2)
This is another one of those teams that gives up 30 points per game, with Maxx Crosby being the only defender with a full sack on the season (four total) and they're giving up 6.2 yards per play (tied for fifth-highest). So what Las Vegas has to do is keep their offense on the field. They've done that really well outside of the Patriots game. The Raiders' offense averages the most plays per drive, thanks part in to only one other team converting a higher percentage of their third downs (52.9%) and one other team scoring points on a higher percentage of their possessions (55.3%). Derek Carr is completing 73.1 percent of his passes for 1,095 yards and eight touchdowns compared to no INTs. Second-year RB Josh Jacobs is the star of the show, however. He has put up 400 yards and three touchdowns on 96 touches, but sadly (especially for fantasy owners), his numbers have gone down since the season opener in Carolina and that's also the last time he has reached the end zone. The Raiders have not had their full arsenal of receivers available, but once speedster Henry Ruggs comes back, that should really open up the offense again.
17. Arizona Cardinals (2-2)
What is very surprising for the Cardinals is that their offense has been anything but explosive, being outside the top 20 in yards per play (5.5). QB Kyler Murray averages just 6.4 yards per pass, but on the other hand he is on pace for over 1,000 yards and 16 touchdowns on the ground. RB Kenyan Drake has been a major disappointment so far -- especially for fantasy owners – as he could not capitalize on a couple of great matchups against the Lions and Panthers. The most encouraging part of this team is actually the defense, which has allowed just 23 points per game – that's not bad in 2020. I like the way Arizona has constructed their fronts and they can present a lot of different looks. Overall, I would say that this is pretty disappointing 2-2 for Arizona. They beat a fully healthy 49ers squad in the opener and then convincingly took care of a Washington team that was impressive themselves in their debut under the new name. Now the Cardinals have lost to Detroit and Carolina, scoring just 23 and 21 points each against below-average defenses. Thank God a meeting with the Jets is coming up.
---
18. Dallas Cowboys (1-3)
I kind of feel bad for not putting the Cowboys even lower than this in the power rankings, but the talent is still there -- even if they could easily still be winless. Their offense is on a record-setting pace. Only the Packers and Seahawks have averaged a higher yards per play (6.6). The Cowboys are easily averaging the most first downs per game (29.8) despite possessing the ball less than all but one other team and right now QB Dak Prescott is on pace for 6,760 (!) passing yards, but so much of that has come in garbage time with the game out of hand. Prescott hasn't been super precise all the time and the offense is too sloppy for stretches in the middle. I get that this is a passing offense and you want to make use of all those receivers, but why do you pay a running back $90 million if you throw it almost 69 percent of the time anyway? The defense is an absolute crap-show, giving up 36.5 (!) points; only Atlanta has surrendered more 20+ yard plays (20), coming off a game where the Browns steamrolled them with over 300 yards on the ground. And Dallas is dead-last in turnover differential thanks to only two takeaways compared to nine times they have given it away.
---
19. Philadelphia Eagles (1-2-1)
Philly has been average at best defensively, despite being first in sacks with 17 (thanks to eight in the Bengals game) and holding opposing teams to 37 percent on third downs. The real disappointment, however, has been the offense. I mean, they are tied with the Jets at 4.5 yards per play and QB Carson Wentz still has the worst passer rating of all 32 starting quarterbacks in the league (66.9). The Eagles are tied for the league's third-worst turnover differential at -5 thanks to tying their divisional rival Cowboys with nine giveaways. They showed a lot of fight in this past game at San Francisco, however, after basically punting away a chance to win against Cincinnati. Injuries have decimated this team from the very first time we saw this them on the field and at some point you just can't pull up offensive linemen and pass-catchers and still expect to win games. That's why I have them just behind Dallas in the power rankings, even if they are a half-game ahead of those guys.
---
20. Los Angeles Chargers (1-3)
Coming into the year, when we thought about the Chargers, our mind went to a heavy rushing attack and a smothering defense. Well, they are averaging just 3.6 yards per carry and after surrendering only 19 points on average through the first three weeks and looking great in the first half of the Bucs game, they got lit up for five TD passes by Tom Brady. Instead, rookie QB Justin Herbert has really opened up the entire field for this Chargers offense, while Tyrod Taylor had really limited what they can do (as bad as I feel for him to lose his job in the fashion he did). With the rookie QB at the helm, L.A. is quietly behind only the Packers, Cowboys, Seahawks, Bills and Chiefs in terms of yards per game – all elite teams you can argue. They have now suffered plenty of injuries, with RB Austin Ekeler being the most recent one, and the six turnovers over the last two games combined is highly concerning. If they play a little cleaner and Harrison Butker doesn't have one of the impressive kicking showcases of all time, this team is not too far from being 4-0 potentially.
21. Detroit Lions (1-3)
Only three teams in the league are allowing more than the Lions' 31.8 points per game, which means proclaimed "defensive guru" Matt Patricia has to answer some questions. Their defense allows opposing quarterbacks to average an NFL-high 9.3 yards per attempt – and it's actually not to close to No. 2, while also surrendering the third-most rushing yards per game (170.3) on 5.2 yards per carry. This past Sunday, the Lions only got the ball three times in the second half because they could not stop the run or get off the field on third-downs, which they did score touchdowns on the two of those where they didn't start inside their own five. QB Matt Stafford has played pretty well outside of a couple bad decisions leading to interceptions, they haven't cracked 100 yards on the ground in any of the last three weeks and the QB has been in a lot of third-and-long situations. They have now blown double-digits in all three of their losses.
---
22. Miami Dolphins (1-3)
A 1-3 team that I think could be on their way is Miami. They did not look good in the season opener at New England, but they blew out the Jaguars and were pretty close against two of my top five teams in the power rankings (Buffalo and Seattle). The Dolphins can move the ball against most teams, because they have a physical offensive line to creat vertical movement and a horizontal passing attack to consistently get positive yardage. QB Ryan Fitzpatrick has played better than the numbers would indicate and they haven't turned the ball over outside of him. The defense has the less encouraging side of the ball, as they are allowing opposing quarterbacks to complete 71.5 percent of their passes against them and they have given up 17 plays of 20+ yards through the air, leading to an NFL-high 6.6 yards per play against them. However, a lot of that has to do with starting CB Byron Jones missing most of the year and his replacement in rookie Noah Igbinoghene having some "growing pains" to be nice. They have to finish more in the end-zone themselves to overcome that, as they kicked five field goals against the Seahawks last Sunday.
---
23. Cincinnati Bengals (1-2-1)
I can't remember a team putting as much pressure on the rookie quarterback from the very start as the Bengals are doing with Joe Burrow. They have the third-highest percentage of passing plays at 64.9 percent and through the first three weeks 75 percent of their total yardage came through the air, but we saw RB Joe Mixon go off last week, in part because that spread attack with five guys in the pattern forces defense to go sub and open up room in the box. My biggest concern for the Bengals has been how Burrow has gotten killed for most of the season by the opposing pass-rush, but that O-line had by far their best game of this young season last Sunday, when they set the table for Mixon's big day, came through in short-yardage situations and kept Burrow clean for the most part. Unfortunately, they are getting torched for 158.5 yards on the ground per game and only the Lions are pressuring quarterbacks at a lower rate (15.7%).
---
24. Carolina Panthers (2-2)
A lot of the credit for the Panthers winning these last two games goes to Matt Rhule and his coaching staff, with Joe Brady creating open receivers with the way they space the field and Phil Snow having the defense flying around the field. Even without their best player on offense in RB Christian McCaffrey, they have found holes in the opposing coverage and kept drives going. Defensively the two areas they really struggle in is that they have only recorded three sacks so far (fewest in the league) and only the Giants allow their opponents to convert a higher percentage of third downs (52.2%). I still see some issues on the back-end and I haven't seen QB Teddy Bridgewater deliver on some tight-window and deep throws. One of their biggest keys to success is that they are tied for the fifth-best turnover differential at +7.
25. Minnesota Vikings (1-3)
Even though it took the Vikings until this past Sunday to pick up their first W of the season, they have put up some impressive numbers on offense. They are tied for fourth with Buffalo in yards per play (6.4), despite running the ball on a little over 50 percent of the snaps and they have the league's current rushing leader in Dalvin Cook (424 yards and six TDs). Where they struggle is when they get to third down, where they convert only 37.8 percent of those attempts and only Carson Wentz has thrown more picks than Kirk Cousins (six). On the other hand, the Vikings surprisingly have the second-best third down offense, allowing opponents to convert on only 31.9 percent of those situations. That shocked me considering they pressure opposing QBs on slightly under 20 percent of the snaps and they have only forced three take-aways through four weeks. Now with Danielle Hunter potentially missing the whole year and Yannick Ngakoue being their only real difference-maker so far, that is concerning.
---
26. Jacksonville Jaguars (1-3)
The Jaguars offense is fun to watch with QB Gardner Minshew running around making, rookie running back James Robinson living up to my high draft ranking with his physical running style, and now receiver D.J. Chark is back, making big plays through the air. To me, they get away from the run game too much and they come out of the locker room slow usually, scoring 3.5 and 2.5 points in the first and third quarter respectively. Defensively they are just making things way too easy for opposing quarterbacks with their predictable zone defenses, allowing a ludicrous 77 percent of their passes to be completed and only the Lions allow more yards per attempt (8.0). And they also only have four sacks on the season (tied for second-fewest in the NFL). I think a lot of my positive opinion on the Jaguars comes from that Week 1 upset win over the Colts, but Indy was clearly the better team that day and gave it away, and Jacksonville has been outscored by a touchdown on average since then.
---
27. Denver Broncos (1-3)
For the Broncos, things really started going south before the season even started, with Von Miller suffering a likely season-ending injury in practice and starting right tackle Ja'Wuan James opting out. In Week 2, their second-year QB Drew Lock – who was expected to make a big jump – was knocked out for a couple of games and his top WR Courtland Sutton was lost for the year with a torn ACL, which is why they needed to lean on the rushing attack. It may not seem that way because of the big day Melvin Gordon had against the Jets this past Thursday night, but even with that the Broncos are averaging just 3.8 yards per rush and they converting an NFL-low 17.3 percent of their attempts into first downs. Denver's defense has actually been the bright spot despite injuries, as they are top 10 in yards per play and third-down percentage right now. The Broncos might only in the middle of the pack in total penalty yardage, but they have gifted the opposing 16 first downs through it. So they have to clean that up.
---
28. Atlanta Falcons (0-4)
As I mentioned in my Week 3 recap, the Falcons became the only team to surrender multiple games where they once led by 15+ points and they did it in consecutive weeks. In Week 4 they at least never even made it close, as they lost by 14 in Green Bay. Calvin Ridley has been spectacular until getting shut out this past Sunday, but Julio Jones has not looked right since Week 1. Todd Gurley is a shell of himself and this offense just doesn't pick up first downs when they really need to. However, it is their defense that keeps them from winning games, as they allow the second-most points of any NFL team at 34.5 points and they would be dead-last if we didn't live in a world where the Cowboys defense played flag football. Their secondary now consists of third-stringers at all but one of those spots and they allow an NFL-high 665 yards after the catch. Dan Quinn's clock is ticking.
29. Houston Texans (0-4)
Oh boy, how far we have come. The Texans have been a perennial division winner and with QB Deshaun Watson at the helm, they were expected to compete for the AFC in future years. While the firing of coach/GM Bill O'Brien is a positive thing in my opinion, because he was started to run this franchise into the ground, they are still left with the mess he left behind and they are not even competitive this year. Every other team in the league has at least two takeaways on the season, while the Texans still have a goose egg next to their name in that category and that combined with a bottom-five third-down offense (34.9%) has them at just 24:15 time of possession, which is almost two minutes less than the next-closest team in that category. Houston has also allowed an NFL-high 16 sacks and while a lot of that is on Watson extending plays to where it would be better to just get rid of the ball (and we have seen that in the past), he feels like he has to do those things and you can't blame him that much for it. Their point differential of -46 on the season is only "surpassed" by the two dumpster fire teams from New York and maybe the worst part about this is that they have let their rookies play less than half the snaps of any other team so far (85) – so you can't even fault inexperience.
---
30. Washington Football Team (1-3)
While I am curious to why Washington moved on from QB Dwayne Haskins after losing to one of the juggernauts in the Ravens, I can't say that the offense really gave me any hope. They are dead-last in the league in third-down offense, converting exactly a third of those, tied with their division-rival Giants at only 4.6 yards per play offensively and they only get 3.6 yards per rush. I have talked about this in my Week 4 recap video, as Washington has only had three 20+ yard plays outside of their two main playmakers in Terry McLaurin and third-round pick Antonio Gibson. Their defensive line had a dominant showing in week one against the Eagles, who we have learned can't do anything with all the injuries they have suffered, and the back-seven is nothing special outside of corner Kendall Fuller. They should be better with Chase Young coming back and Kyle Allen has better knowledge of the Scott Turner offense, but there hasn't been much to cheer about after surprising people in the season-opener. Still, they are only a half game out of first place in the NFC East.
---
31. New York Giants (0-4)
The Giants have scored just 47 points through the first four games and they have scored just three touchdowns up to this this point, which is less than 21 individual players around the league. QB Daniel Jones is getting a lot of blame for that, but he has been getting knocked around every single game and he has barely gotten any help, Jones' 137 rushing yards make up for 45 percent of the production on the ground and the rest of team is averaging 2.8 yards per carry, compared to 7.6 for the New York's QB. On defense, Big Blue has the biggest collection of linemen to clog up lanes in the run game and James Bradberry has been one of the very best corners in the league, but as a group, they don't stand out in any single metric and they allow an NFL-worst 53.6 percent of third downs to be converted. The best thing Joe Judge's team has going for itself is that they have the least amount of penalty yards against them (20.8).
---
32. New York Jets (0-4)
Just like in my preseason power rankings, where people tried to tell me they are definitely not the bottom team, the Jets find themselves at No. 32. They have been outscored by 66 points leading into Week 5, which isn't nearly as bad as the Dolphins started last year for example, but that looks way too small when I look back at those matchups. The Bills were up 21-0 on them in Week 1 and a late touchdown made the score seem a lot closer, the 49ers lost like half their starters and still blew them out their homefield, the Colts never had to do anything special on offense to pump up the score and then last week they can't come through in a must-win situation, when the Broncos had a former undrafted free agent start his first ever game in the pros. And they aren't just bad – they are also undisciplined, getting flagged eight times a game for 83.8 yards, which is the second-most league-wide.
Make sure to also check out my detailed recap of the week four here!