In 2019, the Houston Texans traded two first-round picks, a second-round pick, special teams player Johnson Bademosi and offensive lineman Julien Davenport to the Miami Dolphins for Laremy Tunsil, wide receiver Kenny Stills and a fourth-round pick.
The trade was so lopsided in the Dolphins' favor that Laremy Tunsil said he would've traded himself for that offer. Fast forward two years and that trade continues to benefit the Dolphins.
The team recently traded the third-overall pick, which is one of the two first-round picks that they received from the Texans in 2019 to the San Francisco 49ers on Friday. In return, the Dolphins received the 12th overall pick in the 2021 NFL Draft, a 2022 third-round pick, and first-round picks in 2022 and 2023.
•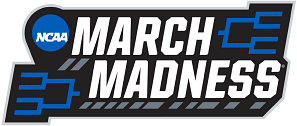 Not even a half-hour later, the Dolphins sent the 12th overall pick, a 2021 fourth-round pick, and their own 2022 first-round pick to the Eagles for the sixth overall pick and a fifth-round pick.
Considering moving for De'Von Achane? Fire up our Trade Analyzer to get a fair deal
With so many picks swapping hands, let's breakdown how the Laremy Tunsil trade landed the Miami Dolphins an incredible haul of picks in this year's as well as future drafts.
---
NFL: How the Laremy Tunsil trade continues to benefit the Miami Dolphins
The Houston Texans were desperate to sign LT Laremy Tunsil in the 2019 offseason and made numerous calls to Miami to inquire about Tunsil. The Miami Dolphins exploited the Texans' desperation and agreed to trade Tunsil to Houston for a tremendous haul of picks.
The Miami Dolphins essentially traded Laremy Tunsil for a 2020 first-round pick, the sixth overall pick in the 2021 NFL Draft, a second-round pick in the 2021 NFL Draft, a third-round pick in the 2022 NFL Draft, and a first-round pick in the 2023 NFL Draft.
It's easy to see why individuals are saying that the Laremy Tunsil trade is "the trade that keeps on giving." Miami received five total picks from the Tunsil trade. This may be one of the best trades in the history of the Miami Dolphins franchise when it's all said and done.
Once again, another NFL team has benefited from a Bill O'Brien trade mistake.
Austin Ekeler or James Conner? Fire up our Start/Sit Optimizer to make the right call in Week 13