What a difference two years can make. Just ask Nick Sirianni. On Jan. 29 2021, he had his first press conference as the coach of the Philadelphia Eagles.
Despite it being his first head coaching job in the NFL, expectations were high as Philadelphia was a team struggling just a few years after winning the Super Bowl.
When he was introduced to the media, Sirianni tried to give multiple answers that he seemed ill-prepared for. He talked endlessly about systems when he was asked how he was going to make the team better.
•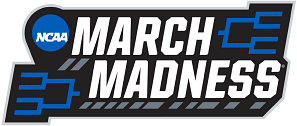 "Next thing that's very important to me is that we build a smart football team. That we have a smart football team here, and I know we have the people in place to do that. The first part of being smart is knowing what to do. We're going to… have systems in place that are easier to learn," he said.
"Alright, complicated to the defense or offense that they're going against, or the special teams group they're going against, but easy for us to learn. Because when we can learn our system, and we can get good at our system, then our talent can take over."
Some people said that he was a B-level coach. It did not help that he was giving his answers over video and could not see the reporters. Further into last season, when the Eagles were 2-5, he used an analogy of flowers to explain how the team was coming along.
He gave the example of a flower that was yet to bloom but was growing roots underneath the soil.
"The results aren't there right now, but what's going on here is that there's growth under the soil. I put a picture of a flower up, and it's coming through the ground, and the roots are growing out. The roots are continuing to grow out. Everybody wants to see results. Shoot, nobody wants to see results more than us, right? We want to see results, too."
What were once considered gaffes seem prescient now. Two years to the day from Nick Sirianni's initial press conference, his Philadelphia Eagles team defeated the San Francisco 49ers 31-7 in the NFC Championship game and booked their place in the Super Bowl.
Did Nick Sirianni play in the NFL?
Nick Sirianni was perhaps underestimated because he had never been a head coach or even an NFL player before taking this job. His only experience playing professional football was indoors for the Canton Legends, for just one season in 2005.
What has perhaps served Sirianni well, however, is the depth of his coaching career. While playing, he started his coaching career at the University of Mount Union in Ohio as a defensive backs coach.
After starting on defense, he then moved to offensive coaching at the Indiana University of Pennsylvania as wide receivers coach.
From there, Nick Sirianni got his first chance in the NFL with the Kansas City Chiefs. He took on a variety of coaching positions on offense with them before moving on to the San Diego Chargers.
Growing through the ranks, he served as the wide receivers' coach when they relocated to Los Angeles. He got the chance to become the offensive coordinator of the Indianapolis Colts and stayed there from 2018 to 2020.
Having paid his dues in the coaching sphere, he was well prepared to take on the challenges of head coaching in Philadelphia. While it did not look like that in his initial press conference, Nick Sirianni has proven without doubt that he's one of the best in the league, silencing all his detractors.
Edited by Akshay Saraswat