Super Bowl XXXI was played on Jan. 26, 1997, at the Louisiana Superdome in New Orleans, Louisiana. The Green Bay Packers, the NFC champions, faced off against the New England Patriots, the AFC champions.
Super Bowl XXXI marked the return of the Packers to the big game after a 29-year absence, the Packers won the first two Super Bowls and previously won nine NFL championships before the Super Bowl era.
The Packers (13-3) won their division and then defeated the San Francisco 49ers and Carolina Panthers (in the NFC championship game). Back-to-back MVP quarterback Brett Favre led the offense, completing 325 passes for 3,899 yards and 39 touchdowns. And the defense was led by defensive end Reggie White, who recorded 13 sacks, and defensive coordinator Fritz Shurmur.
•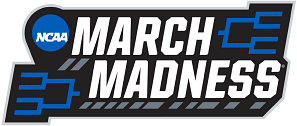 The Patriots (11-5) won their division and then defeated the Pittsburgh Steelers and Jacksonville Jaguars (in the AFC championship game). Quarterback Drew Bledsoe led the offense, completing 326 passes for 4,086 yards and 27 touchdowns, and the defense was solid, led by linebacker Willie McGinest, who recorded 9.5 sacks.
Super Bowl XXXI was a one-sided affair, with the Packers dominating in a 35-21 win. Favre threw for 246 yards and two touchdowns, and Desmond Howard, the Super Bowl MVP, returned a kickoff for a Super Bowl-record 99 yards.
The win marked the Packers' 12th NFL championship and third Super Bowl victory, solidifying their status as one of the most successful teams in NFL history.
Edited by Joseph Schiefelbein