Patrick Mahomes is again at the forefront of the MVP conversation following a tremendous 2022 campaign, and the Chiefs quarterback is the hands-down favorite.
After watching Aaron Rodgers pick up the award for the past two seasons, Mahomes is ready to win MVP recognition for the second time.
Nobody expected the Kansas City Chiefs offense to improve after the departure of Tyreek Hill, but Mahomes has ensured that has indeed happened. Andy Reid must take a lot of credit for his near-unstoppable offensive scheme, but Mahomes has been playing to an MVP level throughout the 2022 season.
•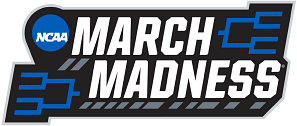 Patrick Mahomes' stats and records for the 2022 NFL season
We have to look at his numbers to fully appreciate just how well the Chiefs quarterback has been playing this year.
In terms of passing yards, it was his best return since the 2018 season, when he won his first MVP award.
In 2022, Mahomes has thrown for a career-high 5,250 yards and an NFL-leading 41 touchdowns. These are the two most important statistics for an NFL quarterback, and he leads them both by some distance.
There has been a marked improvement from the 2021 season, where he had a much better receiving corps to count on. In 2021, Mahomes threw 37 touchdown passes and recorded 4,839 passing yards. He didn't lead the league in either category.
With Hill gone, Mahomes has been forced to up his level and perform at an MVP standard once again, and he's done it with ease. No quarterback has averaged more yards per game than the 27-year-old this year. He's managed to average 308.8 yards per game throughout the regular season.
As is expected with this kind of consistent brilliance, the records haven't been short in tumbling for Mahomes in 2022.
He finished the regular season with a total of 5,614 offensive yards, which takes into account passing yards, rushing yards, and receiving yards within a single season.
Drew Brees held the previous record with 5,562, but Mahomes has obliterated it in Kansas City this year. In an era when passing yards alone aren't enough for quarterback success—just ask Jameis Winston—no quarterback has ever provided more offense in NFL history than Mahomes has in 2022.
If that isn't MVP form from Patrick Mahomes, it isn't easy to know what is.
Why does Patrick Mahomes deserve to win the 2022 NFL MVP?
Well, the simple answer is there hasn't been an NFL player who has contributed more on the field than the Kansas City quarterback. If a team finishes with the No.1 seed in their conference, then nobody has done better than them, usually.
Of course, 2022 saw an unusual turn of events where neither the Buffalo Bills nor the Cincinnati Bengals played all 17 games. This gave the Chiefs an advantage in claiming the top seeding, although their play was hugely impressive. If the best player on such a high-functioning team can't get recognized, then somewhere along the way, the NFL MVP award system is flawed.
There hasn't been a more valuable NFL player to any team than Patrick Mahomes in 2022. He's one of the few players, perhaps less than five, that every team would agree to swap their current quarterback for, regardless of age and salary.
How has Patrick Mahomes performed compared to his 2018 MVP season?
Kansas City didn't win the Super Bowl in the 2018 season, yet their quarterback took home a clean sweep of the MVP award and the Offensive Player of the Year title.
Mahomes' 2018 campaign was previously the best statistical season of his fantastic career. Although, you get the sense that he's a more mature player in 2022.
In 2018 he only had two game-winning drives throughout the regular season, while he recorded four in 2022.
He has thrown 12 interceptions in both seasons, but at 27, you start to sense that is merely due to his playing style. For what he gives the Chiefs offensively, they can live with 12/13 interceptions per season.
His longest throw in 2018 was for 89 yards, whereas in 2022, it was far shorter. His longest completion this season has been 67 yards, which shows Mahomes has developed as a quarterback. He knows the limits of his offensive weapons and is working with them.
Mahomes was still a raw talent when he picked up the MVP award in 2018. He was 23 years old and wasn't as alert to pressure.
In his MVP year, Mahomes was blitzed 127 times and took 67 hits from those players. This season, the quarterback has seen 160 blitz plays aimed at him, but he has been hit far less: just 58 times. That shows a much smarter quarterback in the pocket.
He rushes the ball just as much but is far more careful when protecting it. In 2018, he fumbled the ball nine times, but in 2022, that has been reduced to just five fumbles.
Reasons why Mahomes might not win the MVP award
It's difficult to envisage a scenario where Patrick Mahomes doesn't win the 2022 NFL MVP award, especially now that the Chiefs have avoided a disastrous divisional-round exit in the playoffs. That could have counted against him, although Rodgers still remained MVP after his awful display against the San Francisco 49ers in the 2021 post-season.
The timing of the award ceremony coming three days before the Super Bowl takes out another possible outcome. If Joe Burrow somehow leads the Cincinnati Bengals to a championship, he will be considered among the best players in 2022.
Brock Purdy, while not present for most of the season, will have to be in the conversation should he take the Niners to their first title since the 1990s, but the timing of the award will prevent these discussions.
An awful individual display against the Bengals in the AFC Championship game could count against Mahomes, but it would have to be apocalyptically bad, one where he would cost his team almost single-handedly.
The MVP award is usually handed out based on regular season stats, and with Mahomes having the best, there is very little that could now happen on the field for him not to take home the award.
Having been announced as one of the finalists for the 2022 award, Patrick Mahomes is expected to claim it. He is the outright favorite, and with good reason.
Nobody can touch his individual stats this season, and he could add another Super Bowl title to his resume, which would cap off the most complete campaign of his NFL career.