Patrick Mahomes and Travis Kelce are the best quarterback and tight end duo in the entire NFL right now. It's not really debatable at this point, as they continue to dominate the league. They also have a legitimate case of being the top quarterback and receiver duo when also including wide receivers. Their consistent excellence matches up with anyone else in the NFL right now.
Mahomes and Kelce are a huge reason why the Kansas City Chiefs will be making their third Super Bowl appearance in the past four years. The Chiefs are quickly becoming a dynasty, especially if they defeat the Philadelphia Eagles this year. This potential dynasty would likely not even be possible if it weren't for Patrick Mahomes and Travis Kelce.
The duo have been so good during their careers together that they are beginning to reach all-time levels. They are already climbing the rankings of the greatest quarterback and tight end duos ever, especially during the NFL Playoffs. While it may seem blasphemous at first to include them in the same conversation as Tom Brady and Rob Gronkowski, the stats say otherwise.
•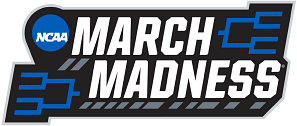 Brady and Gronkowski currently hold the NFL record by hooking up for 15 career touchdowns in the NFL Playoffs. This includes all pass-catchers, not just tight ends They surpassed the legendary combination of Joe Montana and Jerry Rice, who recorded 12 touchdowns. Brady and Gronkowski's record seemed like it could stand for decades, as the previous record did, but Mahomes and Kelce are quickly threatening it.
Patrick Mahomes and Travis Kelce have already hooked up for 13 touchdowns during their postseason careers. They have already surpassed Montana and Rice. If they record multiple touchdowns during Super Bowl LVII, they can claim the top spot. Even if it doesn't happen this year, they will likely set the record at some point in the near future.
Retirement doesn't appear to be on the horizon for Kelce or Mahomes. They also seem extremely likely to remain with the Chiefs for the foreseeable future. This, combined with the great likelihood that the Chiefs will have plenty more playoff appearances in their immediate future, suggests that they will not only set the record, but smash it.
Is Travis Kelce the greatest tight end in NFL Playoffs history?
Travis Kelce is making a strong case for himself as the greatest tight end in NFL Playoffs history. Judging by the statistics, he and Rob Gronkowski stand in a class of their own. The two superstar tight ends each have 15 career postseason touchdowns, tied for the most in NFL history. They have more than doubled the next closest tight end, as Vernon Davis and Dave Casper have seven each.
Receiving yards and receptions paint a similar picture of Kelce and Gronkowski's postseason dominance. Kelce ranks first in each category with 127 receptions and 1,467 yards. Gronkowski ranks second with 98 receptions and 1,389 yards. Dallas Clark ranks a distant third in each category with just 64 receptions and 847 yards.
While Travis Kelce has pretty clearly become the best statistical tight end in NFL Playoffs history, he still has a bit of work to do to match Rob Gronkowski's greatness. Gronkowski has won four Super Bowl rings during his career, while Kelce currently has one. Another ring or two, while continuing his usual massive stat line, could help Kelce's legacy surpass Gronkowski's.