The Pennsylvania Senate race is one of the closest this cycle, and the Pittsburgh Steelers now find themselves in the middle of it. As the race draws to its conclusion, President Joe Biden and former Presidents Barack Obama and Donald Trump all converged on the state. While Biden and Obama were there to stump for Democratic nominee John Fetterman, Trump was there to back Republican nominee Mehmet Oz.
It was quite the heavyweight battle as the candidates reminded voters to pledge for them. Oz asked his supporters to corral others they knew to vote for him, however, he said that they should do that before the Steelers game. As NFL fans know, the Steelers have a bye this week and will not play until after the midterm elections.
John Fetterman immediately seized on that to revisit a central theme of this Pennsylvania Senate race. For years, Mehmet Oz has been a New Jersey resident and seems unfamiliar with Pennsylvania. Fetterman has routinely hammered Oz for supporting teams outside of Pennsylvania (like the Dallas Cowboys) over local teams like the Pittsburgh Steelers and the Philadelphia Eagles.
•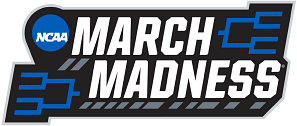 The carpetbagger insult has proved to be a lasting theme in this race for the US Senate. The Democrats have painted Oz as an opportunist only interested in gaining power. They say he is merely using Pennsylvania as a stepping stone for his personal ambitions. Yet again, in this pivotal time, Mehmet Oz seems to have given John Fetterman another opportunity to attack on this line.
The Pittsburgh Steelers play after the Pennsylvania Senate race concludes
The Pittsburgh Steelers are facing challenges of their own this season. After never having a losing campaign with Ben Roethlisberger at quarterback, they are 2-6 after eight weeks and look very likely to break their winning sequence. The season started with Mitchell Trubisky as the starting quarterback before rookie Kenny Pickett took over.
The bye week gives them time for a reset and a few more reps to get the rookie familiar with the system and his offense. The bye was sorely needed as they are at the bottom of the AFC North. It is an unfamiliar position for them given they have generally been at the top of their division in the last two decades.
They will play next on November 13 against the New Orleans Saints. The Saints have been struggling to replace legendary quarterback Drew Brees for a couple of seasons now. After that matchup, Pittsburgh will face their divisional foe, the Cincinnati Bengals.
The upcoming games will be crucial for the Steelers. If they lose them both, they will have lost eight games out of 10. If that happens, for them to maintain their winning record and make the playoffs would require a miracle.
So there is a lot riding on this bye week. However, one thing not riding on it is Pittsburgh fans meeting up and asking their fellow fans to vote in the Pennsylvania Senate race. By the time they play again, this particular race will have already been decided.