Is the Jalen Ramsey era over in Los Angeles? The Rams superstar sent out a cryptic tweet right after the season ended, thanking players and coaches after the loss to the Seattle Seahawks while also saying that "if that's the end, I went out with a bang!"
The team now enters a year surrounded by uncertainty in many important positions, none more important than the health of quarterback Matthew Stafford, and they're also strapped in cap space. With just under $15 million to clean in the salary cap for 2023, the Rams have to make some moves to get things going again.
Luckily for the Rams, there's a perfect trade to be made that can help both in the short and long term, as it would translate into a first-round pick and clean some cap space. However, they would lose one of the best players to do it.
•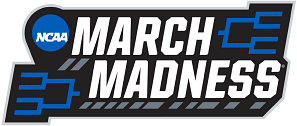 Proposed Trade: The New England Patriots trade their first- (14th overall) and fourth-round (104th overall) selections to the Los Angeles Rams for CB Jalen Ramsey.
Why the Patriots should trade for Ramsey?
Because it just makes too much sense for both sides.
New England desperately needs another star cornerback. A huge part of Bill Belichick's defensive system involves a lockdown corner that can cover star wide receivers on an island and allows the rest of the defensive scheme to flourish on the other side.
The Patriots did it with Darrelle Revis and the result was a Super Bowl ring in 2014. They also had Malcolm Butler, Stephon Gilmore and J.C. Jackson playing at a high level in recent years. Without a lockdown corner like in 2022, New England's defense suffers a lot.
Ramsey would fix all these problems. And who better than Bill Belichick to keep a player on the line?
Winners and losers from this trade
In a rare case of an NFL trade, both teams would be winners of this deal.
For the Los Angeles Rams, we have mentioned the reasons already. They need to do something about the salary cap, and with a first-round pick, they can acquire a very good player at a cheap price. They would also free some money, as a Ramsey trade would clear $6 million in 2023 — and much more in 2024, when they're also cash-strapped.
For the Patriots, a lockdown corner would allow Bill Belichick to employ his hybrid defense once again, as Ramsey can play both zone coverage and man-to-man near perfection.
There's also the fact that Ramsey would himself be a winner, as his fit in Raheem Morris' defense wasn't the best and his performance was below his own standards in 2022. In New England, he would be in a perfect situation.
This trade just makes too much sense not to happen.