Former Super Bowl-winning head coach Sean Payton is making a return to coaching this season, and has interest from just about every team with a head-coaching vacancy.
While it's a mystery where Payton will land, some think the Denver Broncos make the most sense for him.
Former NFL tight end Rob Gronkowski joined Kay Adams on the Up and Adams Show and gave his opinion on who he thinks Payton should join.
•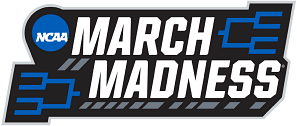 Gronkowski thinks Payton should join the Broncos because of their well-coached defense and him being an offensive-minded coach.
"It does make sense. It makes the most sense to go to Denver, I believe. I mean, you got the owners, you can just throw him a massive contract. You know, backup those brink trucks for Coach Peyton, and that's no problem in that category.
"And then he's going to inherit a well coached defense, a team that have only lost a couple games by I don't know, within a touchdown, majority of their games. So he's got a great offensive mind as well so he can turn up that offensive side of the Broncos you know, so they can go out there and score some points and win some games."
Gronkowski added that New Orleans and New England are more cultural football areas than, say, Arizona, or other places that Payton could join. He thinks Denver is the right fit.
"And also just a football culture as well. I feel like he belongs in a football culture world and I mean nothing against like the Cardinals but... the fans aren't as loyal as I would say you know, Denver Broncos fans or the New England Patriots fans. They're are all about their team. In Arizona. I mean, if they're winning, yes, I would say they're about their team but I didn't get that feel where you know, everyone there's diehard fans.
"I never got that feel when I was at U of A [University of Arizona]. So therefore, with that being said, I feel like he belongs in a world where you know where it's football culture. That's what he's made for. And the Denver Broncos fan base definitely has that."
Sean Payton and Russell Wilson would look to win their second Super Bowls with a new team
If Sean Payton decides to join the Denver Broncos, that team will have to trade for him with the New Orleans Saints.
The Saints own his rights and are seeking at least a first-round pick in exchange for Payton.
If he joins Denver, he and quarterback Russell Wilson both will be looking to win their own second Super Bowl, with a second team.
Sean Payton won a Super Bowl with the Saints in 2010 and Wilson won a Super Bowl with the Seattle Seahawks in 2013. Together, another Super Bowl is feasible if Payton can flip the Broncos around.
If you use any of the above quotes, please credit Up and Adams Show, and H/T Sportskeeda
Edited by Akshay Saraswat