Peyton Manning is one of the best quarterbacks of his generation and was inducted into the Pro Football Hall of Fame in 2021. He spent the first 13 seasons of his NFL career with the Indianapolis Colts.
However, the Colts decided to part ways with the star quarterback after the conclusion of the 2011 season. Manning that season for the Colts because of a neck injury.
The former number-one overall pick was a free agent for the first time in his career. Many teams were seeking his services, including the Seattle Seahawks. The seven-time All-Pro quarterback recalled his experience being courted by the Seahawks. In 20014, he noted that it was far from a private courting:
•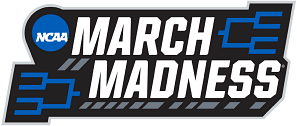 "I remember it wasn't very private. It was quite a public spectacle."
Ultimately, Peyton Manning chose the Denver Broncos over the Seahawks and other suitors in March 2012. After missing out on Manning, general manager John Schneider picked quarterback Russell Wilson in the 2012 NFL draft.
Two years later, Wilson and the Seahawks faced Manning and the Broncos in the Super Bowl. The Seahawks would defeat the Broncos by a 43 - 8 score.
Looking at the Seattle Seahawks, they had just as much success in the four seasons that Manning spent with the Broncos (2012 - 2015).
---
Peyton Manning's successful run with the Denver Broncos
From the 2012 - 2015 seasons, the Broncos made the playoffs in all four campaigns, including making two Super Bowl appearances. Manning won his record fifth NFL MVP award in the 2013 season, the same campaign in which he and the Broncos lost to the Seahawks.
The quarterback would win his second Lombardi Trophy in his final season in the NFL as the Broncos defeated the Carolina Panthers in Super Bowl 50.
While many Seattle fans likely scratch their heads and wonder what could have been, they did very well under Wilson. Not only that, but after trading him to Denver, their future looks pretty bright too.
Despite the success Peyton Manning had with the Denver Broncos, we'll never know if he would've duplicated it with the Seahawks. It was perhaps best for Seattle that events panned out just as they did.
---
If you use any of the above quotes, please H/T Sportskeeda.