Midway through 2022, the Pittsburgh Steelers decided to change personnel at the center, making rookie Kenny Pickett their new starting quarterback. After some adjustments, the Steelers were successful with Pickett, while wide receiver George Pickens also had an offensive impact.
Even though they had trouble initially, by the final week of the regular season, the Steelers had managed to move into the playoff race. They ultimately fell short of the playoffs, but they have reasons to be optimistic going into the 2023 campaign.
Though their primary need is to improve their offense, the Steelers will still seek to bolster their defensive line at linebacker, defensive tackle and cornerback during the offseason.
•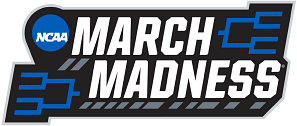 The Pittsburgh Steelers already know who will be on the 2023 regular-season schedule, which features customary AFC North rivals, even though the times and dates will be revealed in March.
---
Who are the Pittsburgh Steelers' opponents for the 2023 season?
In the upcoming season, AFC North teams will play home and away games against teams from the AFC South and NFC West. Additionally, there will be three contests, depending on the division standings from the '22 regular season, with the AFC North teams playing opponents from the AFC East, NFC North and AFC West at home and the AFC West away from home.
The Steelers will travel far more next season than they did in the 2022 campaign, at least in terms of proximity to home when it comes to going on the road for away games.
In addition to their six regular divisional opponents, the Steelers will play all four members of the NFC West and the AFC South, one member of each of the AFC West, AFC East and NFC North next season.
The Arizona Cardinals and San Francisco 49ers will be guests at Acrisure Stadium, while the Steelers will go to Seattle to play the Seahawks and Los Angeles to play the Rams. The Pittsburgh Steelers will play away games against the Houston Texans and the Indianapolis Colts from the AFC South. The Tennessee Titans and Jacksonville Jaguars will be on the road when they take on the Steelers.
Check out the complete list of the Steelers' home and away opponents below:
Pittsburgh Steelers Home Schedule 2023
Arizona Cardinals
Baltimore Ravens
Cincinnati Bengals
Cleveland Browns
Green Bay Packers
Jacksonville Jaguars
New England Patriots
San Francisco 49ers
Tennessee Titans
Pittsburgh Steelers Away Schedule 2023
Seattle Seahawks
Los Angeles Rams
Las Vegas Raiders
Indianapolis Colts
Houston Texans
Cleveland Browns
Cincinnati Bengals
Baltimore Ravens