Super Bowl 50 was played on February 7, 2016, at Levi's Stadium in Santa Clara, California. The Denver Broncos, champions of the AFC, faced off against the Carolina Panthers, champions of the NFC.
The Broncos had a solid regular season, finishing with a record of 12-4. They won their division and then defeated the Pittsburgh Steelers and the New England Patriots in the AFC Championship game to advance to Super Bowl 50.
A declining Peyton Manning was benched during the season after completing 331 passes for 2,249 yards and just nine touchdowns but returned to the starting job. The Broncos' defense was an all-time unit led by outside linebacker Von Miller, who recorded 11 sacks that season and was coached by legendary defensive coordinator Wade Phillips.
•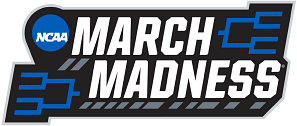 The Panthers, coached by Ron Rivera, were incredible during the regular season, finishing with a record of 15-1. They won their division and then defeated the Seattle Seahawks and the Arizona Cardinals in the NFC Championship Game to advance to the Super Bowl.
Quarterback Cam Newton led the team's offense, completing 296 passes for 3,837 yards and 35 touchdowns, winning the MVP award. The defense was solid, led by middle linebacker Luke Kuechly, who recorded 118 tackles that season, in addition to Thomas Davis.
---
Super Bowl 50: One of the greatest defensive showdowns in NFL history
Super Bowl 50 was a defensive battle, with the Broncos coming out on top. The Broncos defense held the Panthers to just 10 points. The offense was led by Manning, who threw for 141 yards and two touchdowns. Denver scored 24 points and went on to win by a score of 24-10.
Von Miller was named the Super Bowl MVP for his outstanding performance, recording 2.5 sacks, two forced fumbles, and an interception. The win marked the Broncos' third Super Bowl victory in franchise history. It would be the great Peyton Manning's last game. Just like Broncos executive John Elway, he would retire as a Super Bowl-winning quarterback.
Edited by Nicolaas Ackermann